We created Superstar Blogging to help you make a living while traveling. Our courses are designed to help turn your passion for travel into a business so you can work from anywhere, earn money while you sleep, and inspire others to see the world!
With decades of experience, you'll get the information that works. We've spent decades in the industry, testing what does and doesn't work, learning the ropes, and building successful careers in the travel industry. With our courses, all that knowledge is yours so you can save time, avoid mistakes, and leap ahead of your competition faster.
Matt Kepnes (AKA Nomadic Matt)
Superstar Blogging founder, Blogging expert, Jazz lover
Matt is one of the leaders in travel blogging. His blog, NomadicMatt.com, receives over 1.3 million visits per month and earns him a seven-figure income per year and allows him to support seven employees. His advice has been featured in newspapers worldwide including TIME, CNN, NYT, WSJ, Guardian, BBC, Lonely Planet, and much more. He's also the author of the NYT best- selling book, How to Travel the World on $50 a Day and Ten Years a Nomad. He started this blogging school in order to elevate travel blogging and help travel bloggers create long-lasting websites that help others share their passion, focus on doing what they love, and have a business in the process. Matt's intention with this program is to share the secrets and tips that have made him successful. As he says, "there's plenty of Internet out there for us all."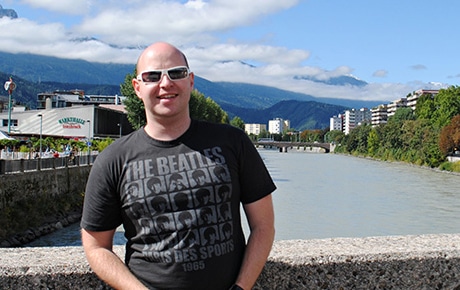 Chris Richardson
Tech guru, Proud papa
Chris is a former IT guy turned global traveler. After running a travel blog for a while, and helping many of his colleagues with their blog he created RTW Labs, a website that helps other bloggers install, manage, and operate their WordPress blog. He's a coding and technical genius and manages all the technical aspects of this site as well as Nomadic Matt. Chris started out as a new blogger just like you so has a deep understanding of what it takes to get a blog up and running from the very beginning right through to a successful site getting thousands of pageviews a day.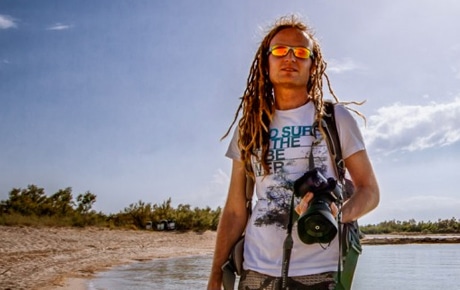 Laurence Noah
Photography instructor, Lover of Whisky and dreadlocks
Laurence has been a passionate photographer for almost three decades, since his first film SLR camera. His work has appeared in multiple outlets, including on the BBC website and National Geographic homepage, and he has won awards for this photography in national newspapers and professional organisations like SATW. He's been an ambassador for a number of camera and camera accessory brands over the years. Laurence has been helping others learn photography for many years, including through his online photography courses, conference talks and photography workshops around the world.
As well as photography, Laurence has also been a full time professional travel blogger since 2010. Along with his wife Jessica, the couple run the travel blogs Finding the Universe and Independent Travel Cats, where they share tips on travel and photography. The British/American couple are currently based in the UK.
David Farley
Writing instructor, History buff, Foodie
David Farley has been writing about travel, food, and culture for over twenty years. His work has appeared in AFAR magazine, The New York Times, The Washington Post, Conde Nast Traveler, and World Hum, among other publications. In 2006 and 2013, he won Lowell Thomas Awards from the Society of American Travel Writers for magazine articles he has written. He has lived in Prague, Paris, and Rome and now lives in New York City. He is the author of An Irreverent Curiosity and was a host for National Geographic.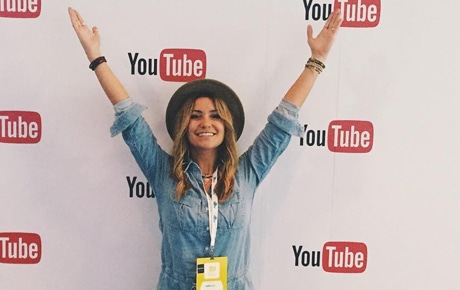 Nadine Sykora
Video instructor, Cook, Traveker
Nadine (Hey Nadine) is one of the top travel videographers and travel video content creators on YouTube. Since 2008, she has made over 1,000 videos, gaining over 45 million views and over 470,000 subscribers to her YouTube channel. She has been named one of USA Today's top travel experts and one of the most influential digital media outlets by the White House. She's also been on expert business panels and has given keynotes at numerous video and travel conferences. Over the years, she has written, produced, and created dozens of video campaigns for some of the biggest international brands, companies, and tourism boards.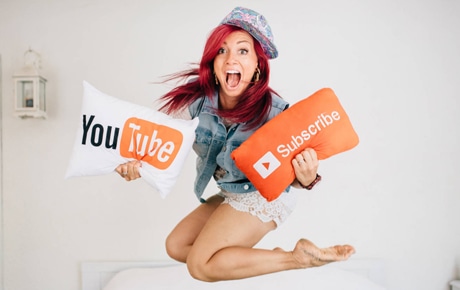 Kristen Sarah
Video instructor, Van enthusiast, Proud mama
Kristen is one of the top travel videographers and travel video creators on YouTube. Her channel, Hopscotch the Globe, has over 42 million views and over 276,000 subscribers. She's worked both behind and in front of the camera for major Canadian and US television productions such as MTV, YTV, and Much Music. Kristen has been named one of USA Today's top travel videographers, Matador's top travel YouTube creators, and one of the most influential women in travel by Flight Centre; she also creates regular video content for Lonely Planet and Mode.com. She is also an ambassador for Sony cameras.
Get free tips for growing your travel business and stay up to date on upcoming events.