Your
Adventures

Don't Have to End

Wanderlust. You know that feeling. A longing, a yearning to travel and discover new places. Once you experience it, you never want to go back. It's the thrill of following an adventure that you never want to end.

Talk to any traveler and you'll discover a common story. The moment after experiencing the beauty and joy of traveling, they realize they want to do it again and again. This is why we started blogging and decided to give up everything to see the world.

Over the years we have mastered the skills of writing, film, and photography. And have used those skills to grow profitable businesses, develop partnerships, and sell products. All while continuing to travel around the world.

People want to know how to do what we did. We created Superstar Blogging to help you make a living while traveling, but more importantly to see you follow your dreams of travel and adventure.

Meet Your Instructors
Matt Kepnes
(AKA NOMADIC Matt)
Superstar blogging founder,
Blogging Expert/Jazz Lover
Matt is one of the leaders in travel blogging. His blog receives over 850,000 visits per month and earns him a six-figure income per year and allows him to support three employees! His advice has been featured in newspapers worldwide including TIME, CNN, NYT, WSJ, AP, BBC, Fox News, and much more! He's also author of the NYT best- selling book, How to Travel the World on $50 a Day! He started this blogging school in order to elevate travel blogging and help travel bloggers create long-lasting websites that help others share their passion, focus on doing what they loves, and have a business doing so. Matt's intention with this program is to share the secrets and
tips that have made him successful. As he says, "there's plenty of Internet out there for us all."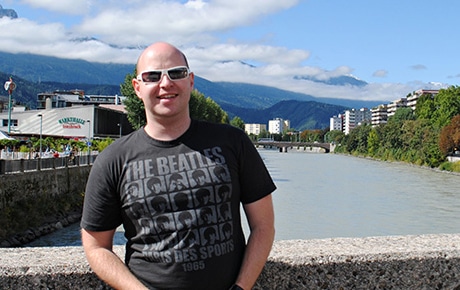 Chris Richardson
Superstar blogging Cofounder,
Instructor, Tech Guru, Proud Papa
Chris is a former IT guy turned global traveler. After running a travel blog for a while, and helping many of his colleagues with their blog he created RTW Labs, a website that helps other bloggers install, manage, and operate their WordPress blog. He's a coding and technical genius and manages all the technical aspects of this site as well as Nomadic Matt. Chris started out as a new blogger just like you so has a deep understanding of what it takes to get a
blog up and running from the very beginning right through to a successful
site getting thousands of pageviews a day.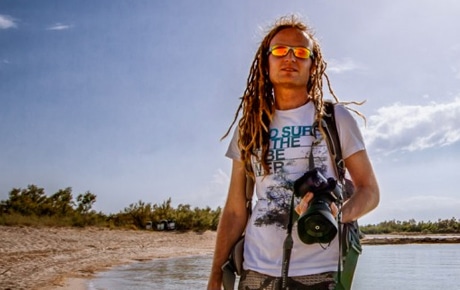 Laurence Noah
Instructor
Laurence is a full time professional travel photographer who travels the world looking for awesome things to photograph. He's been taking pictures for over two decades, and has given talks and led workshops teaching photography in locations from Dublin to Sri Lanka. Laurence is a photography ambassador for Panasonic Lumix and Vanguard Photography and was named a top ten travel photographer by USA Today, with his work being featured in numerous publications.
David Farley
Instructor
David Farley has been writing about travel, food, and culture for over twenty years. His work has appeared in AFAR magazine, The New York Times, The Washington Post, Conde Nast Traveler, and World Hum, among other publications. In 2006 and 2013, he won Lowell Thomas Awards from the Society of American Travel Writers for magazine articles he has written. He has lived in Prague, Paris, and Rome and now lives in New York City. He is the author of An Irreverent Curiosity and was a host for National Geographic. He teaches writing at Colombia and New York University.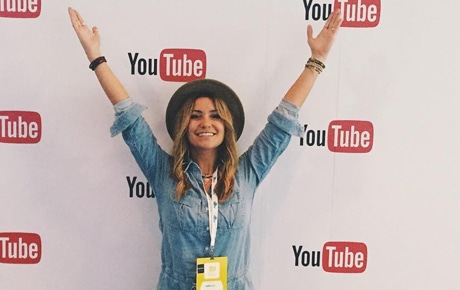 Nadine Sykora
Instructor
Nadine (Hey Nadine) is one of the top travel videographers and travel video content creators on YouTube. Since 2008 she has made over 900 videos, gaining over 37 million views and over 300,000 subscribers to her YouTube channel. She has been named one of USA Today's top travel experts and one of the most influential digital media outlets by the White House. She's also been on expert business panels and has given keynotes at numerous video and travel conferences. Over the years, she has written, produced, and created dozens of video campaigns for some of the biggest international brands, companies, and tourism boards.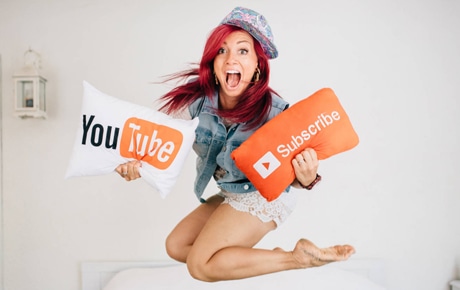 Kristen Sarah
Instructor
Kristen is one of the top travel videographers and travel video creators on YouTube. Her channel, Hopscotch the Globe, has over 16 million views and over 100,000 subscribers. Kristen may have only started her YouTube channel four years ago, but she's been creating professional video content for the past ten. She's worked both behind and in front of the camera for major Canadian and US television productions such as MTV, YTV, and Much Music. Kristen has been named one of USA Today's top travel videographers, Matador's top travel YouTube creators, and one of the most influential women in travel by Flight Centre; she also creates regular video content for Lonely Planet and Mode.com.
As we develop more courses, we'll introduce you to our other teachers!
Superstar Blogging is here to make you a blogging superstar. You'll get two leaders in blogging teaching you all their tips and advice through hands on mentoring and support. If you have any questions, please send us an e-mail!
Get free tips for growing your travel business and stay up to date on upcoming events.