Wondering how our students have done? Here are some of our successful students sharing their success stories!
Business of Blogging
I was really hesitant to buy this course. I had been blogging for about six months, and I was worried that I wouldn't learn anything new. I couldn't have been more wrong! I picked up tips from the first paragraph, and these tips have helped me to create a new, more engaging layout, have helped me to understand the workings of SEO better, and have pointed me in the direction of resources to become a better writer, just to name a few things. The course material and the support from the Facebook group and Matt and his team are invaluable. If you're looking to invest in a course, this should be the one!
– Molly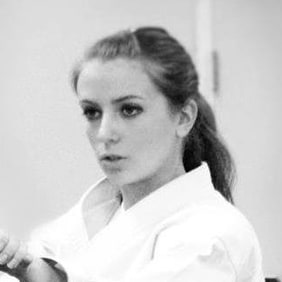 I absolutely loved Nomadic Matt's Superstar Blogging Course. This course breaks down all the hard to understand technical leaps in blogging into logical, easy steps. Matt then goes beyond the tech to explain why each step is important for your future success. This course provided me with excellent knowledge on how to create my blog and make it successful.
– Chelsey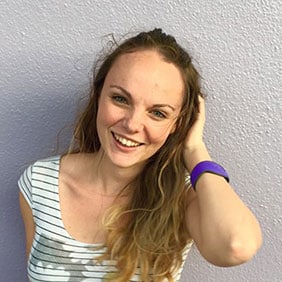 Superstar Blogging was the perfect course to learn the fundamentals of building a functioning blog. Before taking this course, things like coding and SEO terrified me! Now, I successfully have hundreds of readers a month, after launching my site only 2 months ago! Thanks Matt!
– Stacia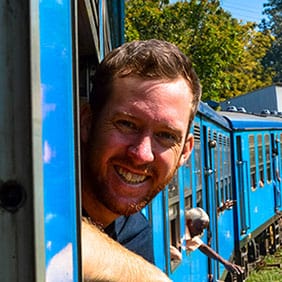 Honestly, this course has been one of the best investments I have made. It has been an eye-opening experience that has created a new spark in my travel blogging adventure. The course has taught me about networking with other bloggers, SEO marketing, and monetizing my blog. It has also shown me how to create a niche, and build upon that niche to reach my audience better. In short, this course has been exceptional in helping me run a better blogging business. I keep going back to the course and to learn more and more!
– Steve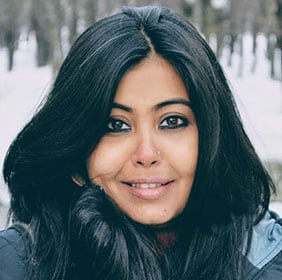 I had a dream, and Superstar Blogging has made it a reality. With constant guidance to navigate through the maze of WordPress, tons of great resources on good travel writing and access to a brilliant community of fellow bloggers, this course gave me the much-needed jump-start. Matt and Chris have always been around to answer all questions and provide genuine feedback. More importantly, this course has taught me how to network like a pro and has demystified the puzzle called Search Engine Optimization (SEO). Anybody serious about travel writing should definitely get enrolled in Superstar Blogging
– Ipshita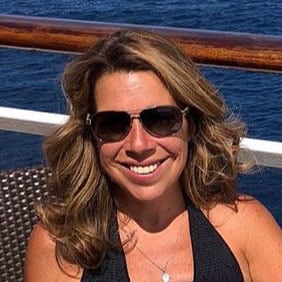 Taking Matt's Superstar Blogging course has probably been the single best thing I did for my travel blog. There was so much info out there that it was hard to focus. I had my blog set up a couple of months before I took this course, but knew I had some gaps and really needed some direction. Following Matt's well-organized course (which is divided up into weekly subjects to tackle), helped me to make sure I wasn't missing a critical step. Along the way, the tech support from Chris who is just an email away (and I've used it!), Matt who is there to give feedback and tips on writing (and more), and an incredibly supportive and helpful private Facebook Group have been invaluable! More than that, Matt's emphasis on the big picture and building a brand, has been a strong motivator as I move forward and grow. Thanks so much!
– Ilana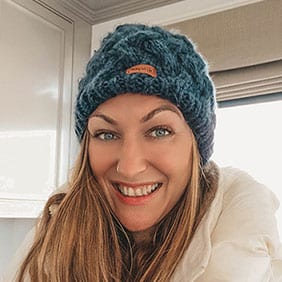 The course really helped me to solidify what I already knew about blogging and allowed me to refocus right when I needed it. I have already been blogging for 3 years and traveling full time for almost 2 years. I felt a bit stuck and like I wasn't progressing or growing anymore. So I decided to take some time to refocus and that when I started the course. By the end of the course, I had completely rebranded my blog, built a new website and hired a social media manager to help me. I felt so much clearer on what I was trying to achieve and much more positive about getting there. Thanks, Matt, and team!
– Claire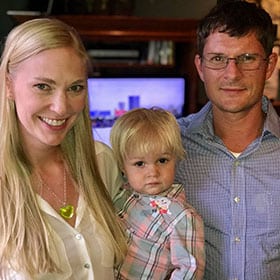 Since starting The Business of Blogging course, our blog has transformed from just a fun way to write about our travels into a professional, thriving source for families to get advice on traveling abroad with kids. Nomadic Matt and his team break down the technical material in a way that's easy to understand. Which is good, because all that technical stuff makes my head spin! Slowly but surely, we've been implementing his lessons and have truly seen a difference! We would have never been able to do this on our own.
– Amanda and Ben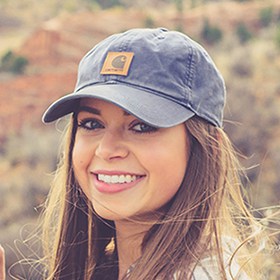 Before Matt's program, I was determined to figure it all out on my own. I didn't want to fall "victim" to just another blogging course trying to sell me things I could find for free on Google. The frustration started reaching new levels after digging through dozens of unhelpful websites just to find myself back at square one every single time I had a question. It was during one of these stressful moments when I got an email from Matt about Superstar Blogging and I knew I needed actual help with my site. After week 1, I honestly remember thinking I had already got my money's worth. I was shocked at how much useful information was included and it wasn't until I finished the course that I finally started making money from the website! (Something I was starting to seriously doubt would ever happen!)
– Sydney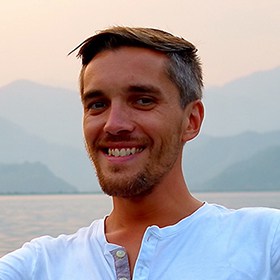 I was tremendously skeptical about the course when I purchased it, but I figured I could always take advantage of the 30 day money-back guarantee. I thought that information is free, so why pay so much for it. But the fact is that, in addition to the information you can't easily find elsewhere, the course includes a lot more: you get access to two of Matt's employees and an amazing support group of other bloggers. For example, just a couple weeks into the course I managed to totally crash my website. I probably would've given up blogging right there, but Matt's team fixed the issue and had me up and running in just a couple hours. Now, three months later and thanks to the course, I've got over 10,000 social media followers and see my traffic growing every day!
– Nate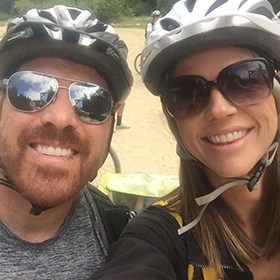 This course has been the hand that holds me steady as I toddle along the "how to build a successful travel blog" path. When I started this course, I really only had two things going for me, I loved to travel, and I did it more than most families with kids. This course has, not only, walked me through a step by step process to set up a website, but also given me invaluable tools to make it successful. It's not a quick fix for hard work, but for anyone wishing to get ahead, by avoiding many of the mistakes trail and error has to offer, I would highly recommend taking The Business of Travel Blogging.
– Mykell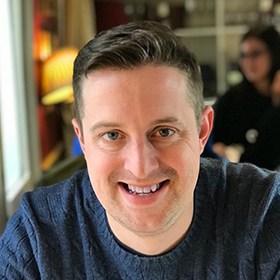 The Nomadic Matt Superstar Blogging Course was a real turning point for my blog. The course was a great refresh of my blogging knowledge (I had run a cycling blog before) and helped me really focus my attention on the travel niche. Alongside the content, the thing I love about the course is the community. The exclusive Facebook group has been a hub for advice, guidance, and support and there's no way I'd be where I am now if not for these guys. This course will help you whatever level, and even when you've finished the content, the community and regular round-ups will keep you learning and growing for a long time into the future!
– Ben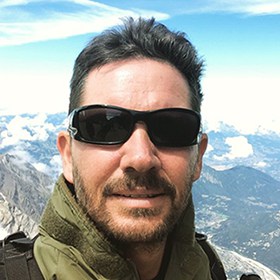 Matt is a legend in the world of travel blogging and has been professional about growing his travel business right from the start. He knows every trick in the book to get your travel blog ranking highly in Google using SEO and how to monetize your content. I took his "Business of Travel Blogging Course" which takes you from the basics of blogging to creating advanced products and courses that your followers will love. If you're a travel blogger struggling to pay for your next trip, or seriously thinking about a career as a travel blogger, you'd be a fool not to take Matt's course and learn from his many years of experience.
– Daren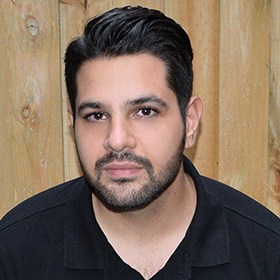 Before Super Star Blogging there was no order to my madness. This program supplied me with a strategy to bring my big ideas to fruition. On top of it all Matt and the team are super involved in the entire process and respond to you personally.
– Dimi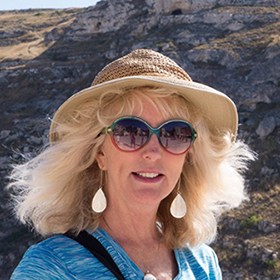 I was at a crossroads with my blog. I did not know which direction to take it and travel was definitely something I wanted to write about. I took Matt's course and it became obvious that my blog needed to focus on travel instead of several different topics. I have just set up my business as Super Savvy Travelers LLC and have started selling travel. It is a dream job that I can do from anywhere and I am so happy. I have more of the course to go but I was stuck for a couple of years not knowing what to do with my blog. Matt's course definitely got me unstuck and I could not be happier. I highly recommend Matt's Super Star Blogging Course!
– Chris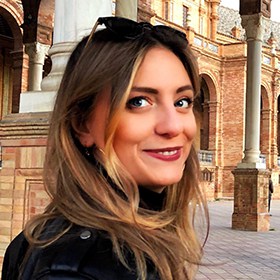 If not for Matt's course I would still be tearing my hair out over plugins and widgets instead of building my brand and networking with bloggers. If you are a beginning blogger then this course is indispensable. If you are an experienced blogger then it still has some useful tips. I would not, however, suggest taking the course before you start your blog. It works best if you create/refine your blog as you take the course. Thanks again, Matt, for this fantastic resource!.
– Oliver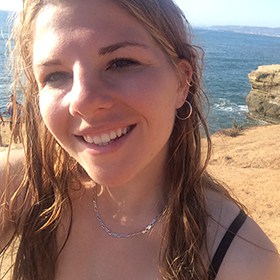 This course helped me out tremendously. It's jam-packed with pointers to help better your blog, photos, and writing. Matt made it clear that he was more than willing to help out along the way if questions were to arise. Updates and info are sent right to my email so I never feet out of the loop. And, it never expires – which is awesome! The people behind Superstar Blogging are dedicated and, for that, I am forever grateful.
– Erin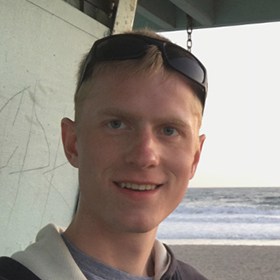 As a newcomer to the world of blogging, I treated the Superstar Blogging course as my bible! It was incredibly thorough and helpful, with resources that truly go above and beyond (i.e., tech support, case studies, WordPress tutorials). I'm about to launch my blog in the next few days and feel so much more confident and excited about it all, having gone through everything offered in the course. I'm 100% satisfied in this investment and would encourage anyone (especially those starting out) to not even think twice before buying it! Thank you, Matt and Chris, for getting me started with a super solid foundation!
– Sydney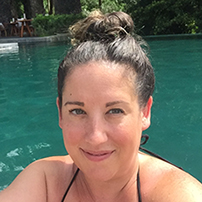 The support in this class is invaluable. Initially I was concerned Superstar Blogging was just for novice bloggers. But Nomadic Matt's tech guy helped me get unstuck from a backend issue I'd been stumped on for months. Anytime I have a question, someone is always there to help. I now have access to dozens of established bloggers with huge followings. There's no way I could have done this on my own.
– Alicia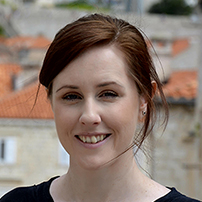 I'm not very tech savvy so the Superstar Blogging course helped me tremendously by breaking down the technical stuff of setting up a website – and access to Chris was invaluable. It was also helpful because it gave tips on what to do to optimize your site once your traffic starts increasing and all of the video tutorials were extremely easy to follow. I liked that the course covered all the basics needed to start a successful blogging business from email lists to networking, social media, monetizing, and most importantly, writing tips. Without this course, I seriously think that I would have given up on the idea of starting a blog and quit a long time ago. Buying this course was the best decision I've made so far in my blogging journey.
– Melissa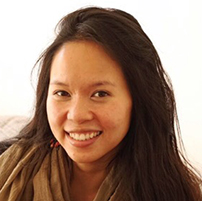 I've tried other create-your-online business-courses (one was even 6x the price of Superstar Blogging from a well-known person) and they never worked. This course works because Matt first-hand has been through it and knows how the travel blogging business truly works. He doesn't fluff things up to market to you and is honest on how much work it takes. AND he actually responds to emails
– Trang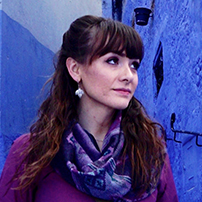 I started my blog four months ago without the Superstar Blogging course. About a month after the website became live, I purchased the SSB because I realized I had no idea what I was doing and needed guidance. Since then, I have used the advice on Superstar Blogging to reach a larger audience. I have been featured on local news outlets and will be in two podcasts in the upcoming months due to the advice I learned here. I also earned my first money using affiliate marketing this month and have been contacted by two websites asking if they can feature my blog. I didn't really have a direction at first and now I'm starting to get traction after four months! The response has been better than I expected due to the help I got through Superstar Blogging.
– Rachel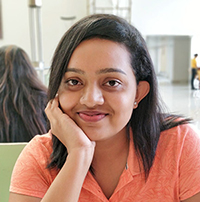 Matt's course is a perfect package of knowledge for all those who are looking for travel blogging as a business. I was totally new to blogging and WordPress before starting this course. It helped me to gain confidence before getting into blogging and taught me what to do and what not to do. Moreover, Matt has a wonderful team who are quick and responsive to all the queries and doubts. Thank you, Matt, for this wonderful course
– Sneha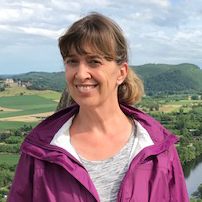 If I hadn't joined Matt's Superstar Blogging Course, I'm pretty sure my travel blogging dream would still be just that…a dream. As a major technophobe, I am astounded that I was actually able to successfully set up a WordPress site, Google Analytics, and everything else I needed to get my site running within two weeks. I've also found the Facebook community in the course to be invaluable. In fact, I just published my first collab post with seven other bloggers. Looking forward to meeting all my new friends in person at Matt's Austin TravelCon. Best investment ever.
– Chris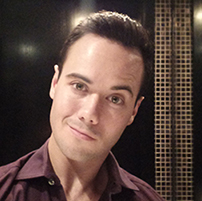 This Superstar Blogging course was an amazing learning tool towards helping me start my own Travel Blog which I had always yearned to do. There are so many helpful guidelines and learning resources which I still consult long after I completed the study materials." –
– Bradley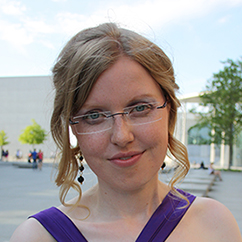 I am convinced that the Superstar Blogging course on the business of travel blogging will enable me to grow my blog Nihao and Namaste into a much better business as the course has prompted me to lay a solid foundation before launching. Matt's advice on considering your niche very carefully has been invaluable to me. It would have taken me much longer and a lot of trial and error to go through this process without the support of Matt and his crew and the super friendly community on the Facebook group. This is the place to ask questions and to occasionally commiserate when WordPress once again lets you know that you didn't take a degree in webdesign.
– Sisse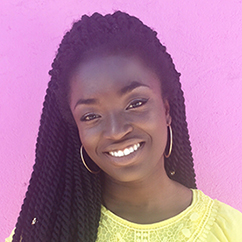 When I signed up for this course, I had no experience with WordPress, web design, writing, email, or social media marketing. I felt so overwhelmed and discouraged. How could I compete in the sea of travel blogs? Bu on my launch date, I received almost 400 website visits, far more than I expected. In addition, it will walk you through the technical side of creating a blog, providing information you won't find anywhere online. If you're serious about creating a profitable travel blog, then The Business of Travel Blogging is a must.
– Sumoto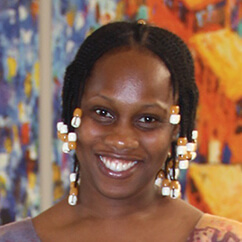 The course helped me build up my website from scratch. I've learnt so many ways to start monetizing my blog. I love Matt's honest do's and don'ts approach to travel blogging. I'm always finding new things from this course and can't wait to implement Matt's tips further. What makes this more awesome is that I have a LIFETIME access to all the wealth of knowledge and any future updates.
– Nnennaya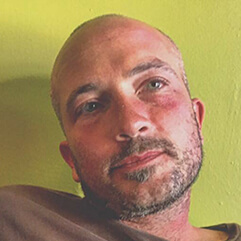 The most valuable part of the course for me was the specific information on how to contact companies for partnerships. I'd already achieved some decent success with the whole "creating content that people love to come back for" part of blogging but I've never been a salesman so it was a real struggle to get partnerships. After using Matt's advice and email templates, I suddenly found companies responding at a much higher rate than ever before!
– Nathan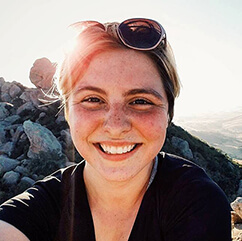 Superstar Blogging gave the push I needed to begin full-time traveling and create a unique web platform that helps others. The process of creating your own website can be overwhelming but, with the expert help Matt and his crew provided, it was a lot less intimidating. This website helps me learn to standout from the beginning and create a beautiful website other people can count on for quality rich articles.
– Melina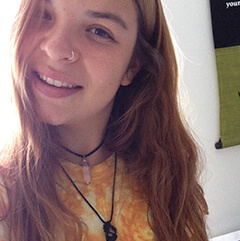 I hesitated a lot about doing this course as I'm not one to spend money a lot but this was an investment in my career and that's really important. The course is credible and the topics covered are really important and down to earth. Chris is a great technical help and the Facebook group provides a hub of people willing to help each other out. Now my site is looking amazing and ready for launch – all thanks to the knowledge this course gave me!
– Alysha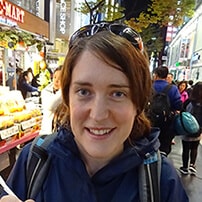 If it hadn't been for Matt's course, I probably would have given up on my blog! Matt's course has been the perfect guide on how to set up my blog, what to focus on with my content, how to improve my writing, what mistakes not to make, and how to get in touch with other bloggers. Chris, his "tech guru", has also helped me through many a technical hick-up. I'm so glad I stumbled across this course. Thank you, Matt!
– Seraina

Matt's success in the travel blogging world is legendary, and Chris's prowess in all things WordPress is a huge asset. But it doesn't end with the course material. When I encountered a technical problem with my site, Chris was just an email away and resolved the issue. Ongoing support and advice provided by Matt, Chris, and other bloggers in our Facebook group make this a valuable course indeed.
– Anne

If it wouldn't have been for Matt, I would have started travel blogging in the completely wrong direction. From day one, Matt pointed me in the right direction. He not only equipped me with the tools to run a successful travel blog now but also with the knowledge I will need in the future. Matt's advice and guidance were invaluable, and his program is a must for anyone serious about getting into blogging.
– Stephen

Matt's strength lies in his attention to detail and helping you to create a focus for your blog. It's something he cares about, and he's good at getting you to care about it too. As someone with an existing blog, these have been invaluable lessons in moving my blog beyond being just another website and turning it into something that can grab people's attention and build an audience.
– Andy 

Matt is honest about blogging: it takes time to build an audience. But he offers great tips, such as how to guest-blog on already popular blogs, as well as describing the mechanics of what being a blogger is all about. Matt gets into the details by even offering tips on what to say when contacting a popular blogger. Without Matt's advice, my blog would not have the reach it has today.
– Neil

Matt's course is more than what the title suggests. It is an excellent resource for anyone starting a website within or outside the realm of the travel industry. The book has very insightful and helpful information for planning and building your site from the ground up. The SEO information, in particular, was invaluable.
– Leeann

Nomadic Matt's course is an absolute must for anyone looking to turn their blog into a business. It turns out there's a whole lot more required than good and frequent writing, and this course is an insightful mix of Matt's personal trials and errors and his now-proven tricks of the trade. It's a wonderful introduction in an easy-to-follow format. I highly recommend it to bloggers who want to monetize their adventures.
– Jessica

Matt gave me the tools and direction to design a travel blog that was not only appealing to the eye but welcoming to new readers. He pushed me to focus on my niche and expand on the important factors of building an audience to keep people coming back. Using his advice on everything from SEO to social media, I now have a growing audience and am confident I am headed in the right direction.
– Clint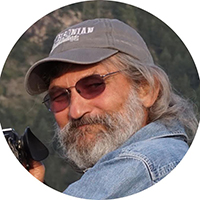 I had a great-looking website that wasn't getting any traffic. Matt gave me solid suggestions that helped me tighten the focus of my blog. The course encouraged me to put myself out there and to network with other websites in my niche (adventurous road trips). Right out of the gate, I landed a job freelancing and started receiving actual paychecks! I now have a real opportunity to turn my skills into a second career, and I have Matt and his course to thank for that.
– Rick

Though I've been blogging for 5+ years, I still found Matt's course extremely beneficial. It helped me to rethink my strategy and come up with a more long-term and sustainable business model. Even as an established travel blogger, this course was useful because it helped to change my mindset and taught me advanced tactics I didn't know. The information he shares is required to run a successful blog and business in today's climate.
– Jeremy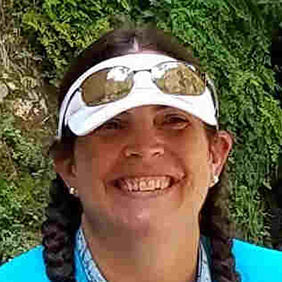 Nomadic Matt's Superstar Blogging helped me improve my writing and editing. The course helped me focus on slowing down and not rushing to publish just to get out there. Matt also stressed the importance of reading. I'm not sure I would have expanded my normal web reading otherwise, but I did – and I already have new ideas to expand my business!
– CJ
Want to be our next success story?
Travel Photography
I loved photography well before taking the course, but I was always jealous of how amazing other peoples' photos looked. I knew I needed to find a way to get better, so I decided to try the Superstar Blogging photography course. The course covered all the essentials of photography to get you up and running quickly. I noticed my photography skills improved leaps and bounds just one month into the course. Each lesson is split up into an easy to understand format, covering a different topic in each. What's great is you can take the course at your own pace, so you never feel overwhelmed. Best of all, you have Laurence and other students at your disposal to get your questions answered at any time. I'm so glad I took this course and made the leap away from auto mode on my camera!"
– Brian
I've tried other online photography classes but felt discouraged with a lot of the lessons. This course helped me learn my camera by going through easy, tangible assignments. Laurence is super supportive and responsive. He gave me many suggestions to improving my photos. I recommend taking this course!"
– Kristin
I've taken other photography courses before but none of them were able to explain things in a way that I can follow clearly. Taking this course by Matt and Laurence was my last desperate try at learning travel photography. And boy was I glad I did! The instructions and teaching were easy to comprehend and I loved how Laurence was (and is) always just an email away for help. People now always comment on how beautiful and professional my blog and Instagram photos look. I give full credits to this wonderful course!"
– Viola
The Superstar Blogging Travel Photography course helped me use my DSLR to its full potential after 5 years of using it as a "point and shoot". Learning to utilize all the controls and understanding composition really increased my confidence within myself and my camera, and helped me create what I think are increasingly better photos. Both my Instagram and blog are becoming more popular, and I put that down solely to better content. No regrets here, and I'll be signing up to more courses in the future!"
– Monique
I've been taking the course at my own pace and it is really paying off! Photography isn't just a hobby anymore. I'm approaching it more like a business and I'm starting to build a portfolio. The content in the course, having Laurence as a teacher, and the Facebook group community are all invaluable resources to photographers, especially if you are just starting out or looking to deepen your photography knowledge."
– Kacie
The Superstar Photography Course has provided me with heaps of new knowledge regarding photography. As a photo enthusiast, I followed several courses before. Although the Superstar course starts from scratch, and skyrockets fasts. Even for those who have been actively photographing before, there is never any damage done in revisiting the basics. The steep learning curve ensures that you will not get bored easily. From the first class, I've gained various smaller tips and tricks, such as using Snapseed for cellphone edits and some new Lightroom features. From the latter classes, I've learnt completely new techniques such as capturing a breathtaking starlit sky or an in-depth understanding of how my flash works. Moreover, this all comes surprisingly cheap, especially if you see how much value for money it can bring. In short: what are you waiting for?
– Sarah
I decided to purchase a camera because of a trip I would be taking around the world! Finding the right camera for oneself can be daunting. Once I found my camera, learning how to use it was the next challenge. This course not only teaches you how to take full control over your camera and composition, but it also opens your eyes to things around you that you may not have noticed before! Great program, go at your own pace!"
– Michael
I really enjoyed the course. It's well structured and is filled with good advice. I love how I can take the course at my own pace and, if there is an issue, Laurence steps in to help you out. This course awakes your passion and keeps you going, exploring the world through the lens. I want to get more into the storytelling with my pictures and, with the course, I got the right tools now.
– Marion
"Capture the World is a must gave course if you want to learn how to take beautiful photos. I've always tried to learn photography but nothing ever really worked. However, after signing up for this course, everything finally "clicks". Laurence is a great mentor. He is very patient and answered all my emails and questions. I really feel capable and confident in my photography like never before! I'm very happy I found this course.
– Fred
"I've been an iPhone travel photographer. When I bought a new "real" camera for my RTW trip, I realized quickly that "auto" mode wasn't gonna cut it. I signed up for the Travel Photography Course, and within 3 months I was taking and editing the best photos of my life. Seriously. With Laurence's clear and effective instruction, I felt knowledgeable enough to get started with my camera, inspired to explore on my own, and – this is the best part – motivated to continue when things got hard. Trust me, you need all three. Thanks, Laurence and Matt!
– Will

This course has introduced me to the world of photography! Until I began this course, my brand-new camera often just sat on my table. I didn't know how to use it properly and was overwhelmed with different online advice, tutorials, and forums. Laurence's step-by-step instruction and feedback have allowed me to get out of auto and provided me everything I ever wanted to know about photography in an easy-to-understand and manageable learning experience. Now, my camera doesn't sit on my table. It's with me!
– Toni

I desperately wanted to learn about travel photography, but the high price tag of most courses turned me off. But, the price of this course was so good, I had to try it! The value of this course is unbelievable, especially since you receive feedback from such talented photographers as you progress through the lessons. My favorite part is that I can go at my own pace — it's easy to just take a week or two off, then pick up where I left off. I was a beginner when I started, but after the first lesson, I already felt more confident in my ability to take photos.
– Dan
I'd been thinking about buying a new camera and wanting to learn how to take better photos, but I didn't know where to start. So when this course came around, I signed up. The lessons are clearly explained, and I think the homework is an excellent way of checking my understanding and applying the knowledge gained. When I submitted my work, I got helpful feedback within hours. And because it is online, I can study wherever I am, any time of day or night. I would not hesitate to recommend this course. I now feel confident in my photography ability and am already taking better pictures!
– Kay

This comprehensive travel photography class is a fantastic investment for newbies, hobby photographers, and even experienced photographers who are looking to take their skills to the next level. I can confidently say the in-depth material in this course has improved multiple aspects of my practice. It encouraged me to take the plunge and shoot in RAW format as opposed to JPG and taught me ways to market myself and my work. It's clear that a ton of love and effort was put into this course. I would undoubtedly recommend it to any photography enthusiast!
– Josie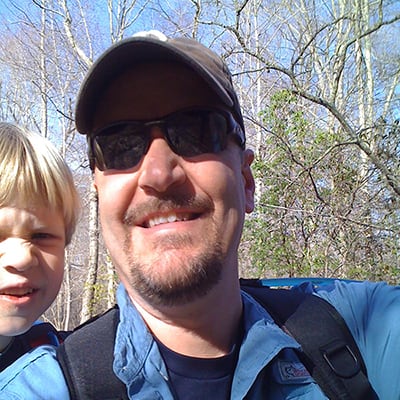 "How to Master Travel Photography" is supremely practical and useful and helped me adjust the way I approach photography. I have calibrated my eye to find better shots everywhere and expanded my ability to use my equipment to work for me instead of befuddling me. In spite of having lived in the DC area for over 20 years, I feel like I'm now seeing it for the first time!
– Michael
"This course has given me the confidence to pursue my photography work. The team are very supportive and always available for advice and feedback. I would highly recommend this to anyone thinking about furthering their photography experiences.
– Jessica
Want to be our next success story?
Travel Writing
This course is giving me confidence in my writing skills. Matt packs so much information into his courses, but the amazing part is the copious amounts of help and feedback they give you. Make sure you do every assignment, and send them to David or Matt for their review — don't miss out on this amazing part of the course! I appreciate Matt keeping his courses reasonably priced, too, as I have seen courses that cost double or triple the price and offer nothing close in value. Thank you, Matt and David!
– H Kim Seelig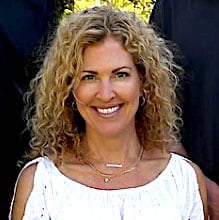 Without hesitation, I signed up for the online course, "How To Become a Successful Travel Writer." This was an opportunity to learn from two successful professionals: David Farley, one of the most accomplished travel writers, and Nomadic Matt, one of the biggest travel blogger in the world. I read each lesson, watched the videos, took notes, and practiced what I learned. This far surpassed any writing course I have ever taken in college, as a homeschool teacher, or as a travel professional. I really enjoyed the content and how it was presented, along with the fact that I could send in my writing for David and Matt to review and give feedback on. This course is really is the best of the best! Thank you, David and Matt!
– Whitney – GoFam Travel
My life wouldn't be considered "adventurous". I work a "9-5" desk job, live in a small town, and most nights I'm happily hanging out at home with my dog. Besides the two weeks of vacation, I get a year, my travels are inside a book or movie. This writing course has taught me that I do have stories to tell and to keep an open mind to future adventures.
– Courtney

David not only explains the ins and outs of what it means to be a travel writer but inspires and teaches his students to become professional storytellers. The feedback and insights David gave me on homework assignments have carried over into everything I've written since, and have changed the way I read other people's work, edit my own, and find ideas. The best part of all — the course actually gets you excited to sit down and write!
– Corey

Writing is a skill, and David Farley is an exceptional teacher. This travel writing course is everything you would expect out of a university course, except with the added luxury of doing it at your own pace in the comfort of your chosen environment. With tutoring, editing, writing examples, videos, advice, and feedback, being a part of this course is like having your own private writing mentor. It's helped me improve my own writing, as well as helped me think like a writer and spot errors before I publish them!
– Toni
I noticed an immediate improvement in my writing after starting the course. David illuminates the fundamental concepts of travel writing in such a relatable way that you will be hard-pressed NOT to have a few lightbulb moments as you progress. From the nuts and bolts of grammar to research, composition, and marketing, David dives into it all. Moreover, the feedback David provided was extremely helpful in helping me identify and correct mistakes! If you want to understand the concepts behind the best travel writing in the world, this course is where to start!
– Christopher 
Want to be our next success story?