Master the
Beauty

of Travel Photography
Like you, I love taking pictures. I love the feeling I get when I find that perfect moment and am able to freeze it forever.
Pictures aren't something you just take with your phone — they are moments that moved you to yearn to capture them. I've always been drawn to that power and beauty.
My name is Nomadic Matt, founder of the #1 travel blog NomadicMatt.com and the online media school Superstar Blogging. Though I have been traveling and blogging for eight years, I never thought much about one of the most important and fun aspects of travel — photography!
That is, until I met Laurence Norah, a professional travel photographer who taught me, with a few tricks, how to dramatically improve my photography. We worked together to create a course for others in the same boat — people like you who want to take better photos.

"I wish my pictures were better!"
I hear this a lot from travelers who desire to better capture their special moments. Many of them don't even take photos because they aren't confident in their ability to snap a "perfect picture."
Taking beautiful photos and capturing those memories isn't as hard as you think!
You don't have to own a fancy, expensive camera
or understand complex editing software to get good photos. And while the technical aspects of photography can seem scary, all it takes is a few simple concepts to take better pictures.
You can improve your photography by leaps and bounds!
Learn How to Be an Expert Photographer
I've partnered with world-class photographer Laurence Norah to help you take better pictures when you travel. Laurence, a lovely British chap, has been a professional photographer for six years and first picked up a camera over two decades ago!
He's widely considered one of the top travel photographers online and has worked with numerous clients, like Panasonic and Vanguard. His work has appeared in magazines and news sites, including in USA Today, The Times, BuzzFeed, and the Evening Standard, and on National Geographic and the BBC.
Each year, he leads intensive photowalks around the world to help people take better pictures — on and off the road.
Think of how you feel when you look a beautiful photograph. That sense of wonder, that feeling of awe. You imagine yourself there. It's a feeling that inspires.
There's nothing better than looking at a photo and realizing you took a beautiful image that freezes that magical moment perfectly.
Taking beautiful photos and being able to feel that about your photos isn't as hard as you think. It doesn't require buying expensive equipment, fancy studios, or high-tech editing software. All you need is dedication and some simple concepts to you improve your photography right away.

You can learn how to master everything about your camera.
This course contains everything Laurence has learned about photography, and we've put everything you'll ever need to know about photography into one place. You'll learn how to master your camera, gaining a detailed understanding of how it works and how it to get the perfect shot every time.
This course is packed with examples, images, and videos, making what can seem like a complex subject easy to understand. Starting from the beginning, you'll learn the essentials of photography, advanced photo techniques, editing, and actually making an income from photography.

"This course has introduced me to
the world of photography!"
This course has introduced me to the world of photography! Until I began this course, my brand-new camera often just sat on my table. I didn't know how to use it properly and was overwhelmed with different online advice, tutorials, and forums. Laurence's step-by-step instruction and feedback have allowed me to get out of auto and provided me everything I ever wanted to know about photography in an easy-to-understand and manageable learning experience. Now, my camera doesn't sit on my table. It's with me!
– Toni
"I've been an iPhone travel photographer. When I bought a new "real" camera for my RTW trip, I realized quickly that "auto" mode wasn't gonna cut it. I signed up for the Travel Photography Course, and within 3 months I was taking and editing the best photos of my life. Seriously. With Laurence's clear and effective instruction, I felt knowledgeable enough to get started with my camera, inspired to explore on my own, and – this is the best part – motivated to continue when things got hard. Trust me, you need all three. Thanks, Laurence and Matt!
– Will
I desperately wanted to learn about travel photography, but the high price tag of most courses turned me off. But the price of this course was so good, I had to try it! The value of this course is unbelievable (as in, when I tell my friends about it, they literally don't believe me), especially since you receive feedback from such talented photographers as you progress through the lessons. My favorite part is that I can go at my own pace — it's easy to just take a week or two off, then pick up where I left off. I was a beginner when I started, but after the first lesson, I already felt more confident in my ability to take photos.
– Dan
I'd been thinking about buying a new camera and wanting to learn how to take better photos, but I didn't know where to start. So when this course came around, I signed up. The lessons are clearly explained, and I think the homework is an excellent way of checking my understanding and applying the knowledge gained. When I submitted my work, I got helpful feedback within hours. And because it is online, I can study wherever I am, any time of day or night. I would not hesitate to recommend this course. I now feel confident in my photography ability and am already taking better pictures!
– Kay
This comprehensive travel photography class is a fantastic investment for newbies, hobby photographers, and even experienced photographers who are looking to take their skills to the next level. I can confidently say the in-depth material in this course has improved multiple aspects of my practice. It encouraged me to take the plunge and shoot in RAW format as opposed to JPG and taught me ways to market myself and my work. It's clear that a ton of love and effort was put into this course. I would undoubtedly recommend it to any photography enthusiast!
– Josie
"How to Master Travel Photography" is supremely practical and useful and helped me adjust the way I approach photography. I have calibrated my eye to find better shots everywhere and expanded my ability to use my equipment to work for me instead of befuddle me. In spite of having lived in the DC area for over 20 years, I feel like I'm now seeing it for the first time!
– Michael
"This course has given me the confidence to pursue my photography work. The team are very supportive and always available for advice and feedback. I would highly recommend this to anyone thinking about furthering their photography experiences.
– Jessica
I really enjoyed the course. It's well structured and is filled with good advice. I love how I can take the course at my own pace and, if there is an issue, Laurence steps in to help you out. This course awakes your passion and keeps you going, exploring the world trough the lens. I want to get more into the storytelling with my pictures and, with the course, I got the right tools now.
– Marion
"Capture the World is a must gave course if you want to learn how to take beautiful photos. I've always tried to learn photography but nothing ever really worked. However, after signing up for this course, everything finally "click". Laurence is a great mentor. He is very patient and answered all my emails and questions. I really feel capable and confident in my photography like never before! I'm very happy I found this course.
– Fred
An Overview of What You'll Learn
How Your Camera Works
The Best Photography Gear
Editing with Lightroom
Balance + Light Exposure Tricks
How to Get Out of Auto
Image Composition
How to Take Photos at Night
How to Use HDR
How to Effectively Back Up Your Pictures
Mobile Photography Secrets
How to Sell Your Photos

Course Syllabus
This course is broken down into an 8-week training program that takes you from understanding your camera to editing your pictures to selling your photography. We're going to give you so much information, you'll never be without something to do! Each unit has a homework assignment that will help you put the unit's concepts into action. Additionally, you'll get feedback on your photos! I will personally look at and give feedback on your submitted homework.
Week 1
The nuts and bolts of how your camera works
How to pick the right camera
Depth of field and compression tutorials
All about lenses and accessories
Glossary of terms
BONUS: A gear guide cheat sheet
Week 2
The rules of composition
Exposure concepts
The importance of light (and how to use it)
How to shoot in RAW
How to master white balance
Week 3
Editing your photos (with video tutorials on Lightroom)
How to organize your photos
How to store and save your files
How to manage your editing workflow
Week 4
The basics of mobile photography
Tips and advice for compact cameras
Advanced tricks with mobile photography
How to edit your photos on your phone
Week 5
Flash photography
HDR photography
Week 6
Astrophotography and night photography
Week 7
Long-exposure photography
Timelapse photography
Week 8
How to promote your photography business
How much to charge for your photos
How to succeed at building an online platform

6 Expert Photographer Interviews
You also get exclusive interviews with some of the world's top travel photographers.
Brendan Van Son
Travel Photographer
Brendan is a professional photographer. In this interview, he goes in-depth on making money as a photographer.
LOLA AKINMADE AKERSTROM
Freelance Photographer
Lola's work has appeared in over 85 publications. In this interview, she talks about how to get started.
DANIEL NAHABEDIAN
Freelance Photographer
Daniel runs workshops around the world. In this interview, he discusses how to find freelancing work.
Edin Chavez
Commercial Photographer
Edin is the editor-in-chief of Shut Your Aperture. In this interview, he discusses commercial photography.
Jaume Marin
Director of Tourism
Jaume Marin is the Director of Tourism for the Costa Brava region and his interview explains what brands are looking for when hiring photographers
Sarah Ann Loreth
Freelance Photographer
Sarah Ann Loreth is a self-taught professional photographer who specializes in fine art and travel photography.
Perks of Membership
Personalized
Feedback
Private
Facebook Group
Quarterly Q&A
Webinars
Downloadable
Cheatsheets
Expert
Interviews
Special
Discounts
Lifetime
Updates

Get Started Today
With over 30 individual lessons, multiple homework assignments, and a series of videos, this is the most robust travel photography course on the market. We'll answer all your questions, provide feedback on your photos, and be there when you need help.
Get started today for three payments of $33 USD!
OR
LIFETIME ACCESS
30-Day Guarantee
SECURE CHECKOUT
You can trust us!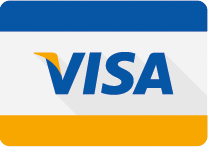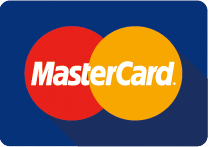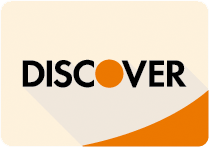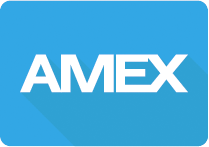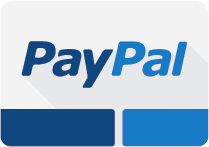 Money-Back Guarantee
I'm fully committed to helping you improve your blog and become a success. You can test-drive the course for 30 days, reading the material, listening to the webinars and interviews, and checking out the case studies. If you take the course, complete the assignments, and do the work but still don't feel the course is right for you or will improve your blog, I'll happily refund 100% of your money.
Meet Your Instructor
Laurence Norah
Laurence is a full-time professional travel photographer and runs the website Finding the Universe. He's been taking pictures for over two decades and has over a million followers across social media. He has given talks at travel conferences such as TBEX and has led workshops on photography in locations from Dublin to Sri Lanka. Laurence is a photography ambassador for Vanguard Photography and was named a top-ten travel photographer by USA Today. When not on the road, he lives in Scotland admiring the mountains and sipping whisky.
Frequently Asked Questions
How is this course structured?
This course is unit based. Each week, you'll get one new unit sent to you — and you'll always be able to access previous units and lessons so there's no rush. You can't fall behind. You can try out the course for 30 days.
Can I jump ahead right away?
Each unit is meant to be worked on and focused on individually. Laurence includes a lot of information in each unit. From videos, interviews, to worksheets, there is plenty of information to digest. However, we do make exceptions for more experienced photographers. Just contact us and we will work something out.
I don't have a lot of time. Is this course for me?
This course is meant to be completed at your own pace. There's no weekly time limit. Go as fast or slow as you want. Take your time on each lesson. There is no rush. You have lifetime access to all the material and any future updates.
What if I get really confused or stuck?
Laurence is here to be your mentor. You can email him as often you as you need to and he'll help troubleshoot your problems. We want you to succeed, not be confused.
How often do I need to travel to make this work?
You don't need to travel all the time. If you aren't exploring the world, explore your backyard. You can shoot the local area. Photography doesn't require you to travel to far off places. You can take beautiful pictures from where you are right now.
How long is each expert interviews?
Each interview is between 45 minutes and one hour.
Is my payment secure?
We collect payments via the 256-bit encryption payment provider Stripe. Our website and your payment are secure, so no one takes your data! We know how important this is!
If I don't like the course, can I get a refund?
Yes. We're fully committed to helping you improve your photography. You can test-drive the course
for 30 days
, read the material, listen to the webinars and interviews, and check out the case studies. If you do the work and don't feel the course is good or will improve your photography, we'll happily refund 100% of your money.