Why the
Business

of Travel Blogging?

There's a seemingly endless pool of travel blogs out there. Every day hundreds of people think, "Hey, I travel, so I'm going to start a blog and try to make a living out of this like all the people I see online."
Do you ever wonder if there are too many blogs or how you'll compete?
Well, I'll tell you a secret!
While there are plenty of blogs, there are not a lot of well-run blogs — which gives you plenty of opportunity to succeed in the travel industry today. You need to be like the cook who says, "This place is good, but I can do better" and then opens up his own successful restaurant!
This course is called The Business of Blogging, because unlike other travel blogging courses, I'm going to dive deep into the skills you need to turn your blogging dream into a successful reality.
You already know travel. You've been around the world, taken your family on road trips, and visited amazing destinations. Your friends always ask you: "how do you do it?"
Imagine being able to share your tips with the world. Imagine setting your own schedule, traveling wherever – and whenever – you want, inspiring others to travel – and getting paid to do it. Wouldn't it be great if you could turn your love of travel into a paying gig while helping others at the same time?
This isn't a pipe dream. This is something lots of people already do – and something YOU can do too.


My name is Matthew Kepnes and I've been running the website
Nomadic Matt
since 2008. I've helped millions of people travel on a budget and achieve their dreams. In the process, I've built a successful online business without any prior business or website knowledge.
Like you, I didn't know where to begin or have any technical skills, and I was unsure if anyone wanted to even read my story. Like you, when I started, I asked myself:
Will anyone want to read my blog?
Do I have the technical skills needed?
Can I actually make this work?
Am I a good enough writer?
Will I waste lots of money doing this?
Will I be successful?
I've been where you are. I know your fears because those were my fears too.
In the early days, I made a ton of mistakes: I wasted time chasing easy money and putting AdSense on my website. I spent too much time finding information but not doing anything with it. I followed fads. I never invested in design. I kept spinning around in circles.
But my mistakes taught me lessons. I reached to more experienced people for help and sought their insight. I came up with strategies and plans. I focused on the big wins.
Now, over eight years later, my website has become the top travel blog in the world, with over 1.3 million visitors per month, a 210,000+-person email list, four employees, a New York Times best-selling book, and revenue in the high six figures.
I created this course because I believe there is plenty of room for new, quality blogs – and that your blog can be one of them. I'm here to show you how to create something that lasts and changes people's lives.
If you're looking to get into blogging — or are an existing blogger looking to see large growth on your site — this course is for you.
My blogging advice has been featured in

Why is this course different?
Because I'm here to be your partner.
With monthly webinars, Q&As, and tech support, I'll guide you through the process, answer any questions, and be there to support you every step of the way.
I'm not here to take your money and just say, "OK, here's the information. Have fun!" I am here to be your mentor and walk you through the entire blogging process. Think of me as your training wheels.
Through email and our message board, I'll always be around to answer your questions and guide you towards success.

"A must for anyone serious about
getting into blogging."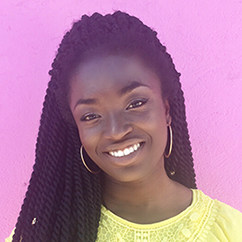 When I signed up for this course, I had no experience with WordPress, web design, writing, email, or social media. I felt so overwhelmed and discouraged. How could I compete in the sea of travel blogs? But, thanks to this course, on my launch date, I received almost 400 website visits, far more than I expected. If you're serious about creating a profitable travel blog, then The Business of Travel Blogging is a must.
– Somoto
The course helped me build up my website from scratch. I've learnt so many ways to start monetizing my blog. I love Matt's honest do's and don'ts approach to travel blogging. I'm always finding new things from this course and can't wait to implement Matt's tips further. What makes this more awesome is that I have a LIFETIME access to all the wealth of knowledge and any future updates.
– Nnennaya

If it wouldn't have been for Matt, I would have started travel blogging in the completely wrong direction. From day one, Matt pointed me in the right direction. He not only equipped me with the tools to run a successful travel blog now but also with the knowledge I will need in the future. Matt's advice and guidance was invaluable, and his program is a must for anyone serious about getting into blogging.
– Stephen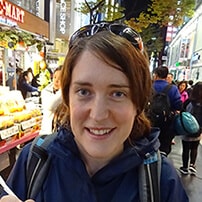 If it hadn't been for Matt's course, I probably would have given up on my blog! Matt's course has been the perfect guide on how to set up my blog, what to focus on with my content, how to improve my writing, what mistakes not to make, and how to get in touch with other bloggers. Chris, his "tech guru", has also helped me through many a technical hick-up. I'm so glad I stumbled across this course. – Seraina

Matt's success in the travel blogging world is legendary, and Chris's prowess in all things WordPress is a huge asset. But it doesn't end with the course material. When I encountered a technical problem with my site, Chris was just an email away and resolved the issue. Ongoing support and advice provided by Matt, Chris, and other bloggers in our Facebook group makes this a valuable course indeed.
– Anne

Matt is honest about blogging: it takes time to build an audience. But he offers great tips, such as how to guest-blog on already popular blogs, as well as describing the mechanics of what being a blogger is all about. Matt gets into the details by even offering tips on what to say when contacting a popular blogger. Without Matt's advice, my blog would not have the reach it has today.
– Neil

Matt's course is more than what the title suggests. It is an excellent resource for anyone starting a website within or outside the realm of the travel industry. The book has very insightful and helpful information for planning and building your site from the ground up. The SEO information in particular was invaluable.
– Leeann

Nomadic Matt's course is an absolute must for anyone looking to turn their blog into a business. It turns out there's a whole lot more required than good and frequent writing, and this course is an insightful mix of Matt's personal trials and errors and his now-proven tricks of the trade. It's a wonderful introduction in an easy-to-follow format. I highly recommend it to bloggers who want to monetize their adventures.
– Jessica

Matt gave me the tools and direction to design a travel blog that was not only appealing to the eye but welcoming to new readers. He pushed me to focus on my niche and expand on the important factors of building an audience to keep people coming back. Using his advice on everything from SEO to social media, I now have a growing audience and am confident I am headed in the right direction.
– Clint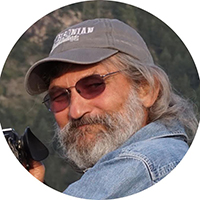 I had a great-looking website that wasn't getting any traffic. Matt gave me solid suggestions that helped me tighten the focus of my blog. The course encouraged me to put myself out there and to network with other websites in my niche (adventurous road trips). Right out of the gate, I landed a job freelancing and started receiving actual paychecks! I now have a real opportunity to turn my skills into a second career, and I have Matt and his course to thank for that.
– Rick

Though I've been blogging for 5+ years, I still found Matt's course extremely beneficial. It helped me to rethink my strategy and come up with a more long-term and sustainable business model. Even as an established travel blogger, this course was useful because it helped to change my mindset and taught me advanced tactics I didn't know. The information he shares is required to run a successful blog and business in today's climate.
– Jeremy
The most valuable part of the course for me was the specific information on how to contact companies for partnerships. I'd already achieved some decent success with the whole "creating content that people love to come back for" part of blogging but I've never been a salesman so it was a real struggle to get partnerships. After using Matt's advice and email templates, I suddenly found companies responding at a much higher rate than ever before!
– Nathan
Superstar Blogging gave the push I needed to begin full-time traveling and create a unique web platform that helps others. The process of creating your own website can be overwhelming but, with the expert help Matt and his crew provided, it was a lot less intimidating. This website helps me learn to standout from the beginning and create a beautiful website other people can count on for quality rich articles.
– Melina
I hesitated a lot about doing this course as I'm not one to spend money a lot but this was an investment in my career and that's really important. The course is credible and the topics covered are really important and down to earth. Chris is a great technical help and the Facebook group provides a hub of people willing to help each other out. Now my site is looking amazing and ready for launch – all thanks to the knowledge this course gave me!
– Alysha
What's in This Course
This 10-week program will help you start your blog, master the technical skills you need, create a lasting brand, write content people want to read and share, optimize your website and rank high in search engines, crush it on social media, get press coverage, and make money to support yourself.
The course features real-world examples, tons of screenshots, step by step instructional videos, and never-before-seen access to my own processes to help you understand the material and avoid rookie mistakes that cause people to fail. You'll go behind the scenes of how I run my website with tutorials that will help you leap past the thousands of other blogs out there and stand out from the crowd.
This program is built to help you avoid the rookie mistakes that cause most people to fail, take consistent action, and turn your blog into a profitable business that makes a difference.
Course Syllabus
Week 1: Setting Up & Getting Started
How to install, set up, and optimize your website
The story of Nomadic Matt: lessons and failures
Decide the perfect blog name and niche
Week 2: Building a Brand
How to create your brand and strategy
Design a beautiful website (with examples)
Week 3: Writing & Content Creation
How to write engaging content
Self-edit like a professional (and grammar dos and don'ts)
How to write viral content (and promote it properly)
Week 4: Social Media Success
Succeed on social media and grow your community
Week 5: Networking
How to successfully network with bloggers and get featured on larger websites as well as major media
Week 6: Mastering Search
How to make your site SEO friendly & rank high in Google
Week 7: Newsletters
How to set up newsletters & get sign-ups
What content to include in your newsletter
How to sell products in your newsletter
Week 8: Affiliate Marketing
How to master affiliate marketing without selling out
Week 9: Creating Your Own Products
How to create and sell digital products
Week 10: Partnering with Brands
Work with PR and brands and tourism boards the right way
Bonus: Get Unlimited Tech Support
The tech stuff keeps a lot of people from starting a blog so we take that worry away. With this course, you get unfettered access to my tech team (something no other blogging course offers) who will be there to walk you through any problems you have.
Can't get something to work? Not sure how to tweak your theme? Break your site?
No problem! We'll help fix any mistakes, give you tech advice, and answer any questions. You won't be on your own if something goes wrong. Think of us as your own personal website mechanic!
Perks of Membership
Personalized
Feedback
Private
Facebook Group
Monthly Q&A
Webinars
Cheatsheets
Expert
Interviews
Special
Discounts
Lifetime
Updates

10+ Hours of Expert Interviews
You will also get exclusive interviews with some of the Internet's top writers, marketers,
and bloggers to help you get even further, faster. People pay thousands to attend conferences
to listen to these people talk, but you get them included with your purchase!
Rand Fishkin
Moz.com
Learn the secrets to ranking higher in search and getting quality links, the future of SEO, and a lot more.
Pat Flynn
Smartpassiveincome.com
Newsletter marketing, and how to monetize your blog through affiliate marketing without being a spammer.
Steve Sims
Bluefish
How he went from a bouncer in Hong Kong to the concierge of the rich and famous — and why customer service is the key to success in any business.
Corbett Barr
Fizzle.co
How to avoid beginner pitfalls, build long-lasting relationships, and grow your audience without selling out.
Steve Kamp
Nerdfitness.com
How he built a 250,000+ email list through community building, contests, events, and member empowerment.
Andrew Hickey
Social Media Consultant
How bloggers can approach companies, create long-term relationships, and get picked to work on campaigns.
Derek Halpern
Socialtriggers.com
Advanced techniques on gaining and converting traffic, attracting media attention, and how he built a 70,000-person list in 18 months.
Jodi Ettenberg
LegalNomads.com
The power of storytelling and how bloggers can improve their writing to hook readers and grow their site.
Ryan Holiday
Best-Selling Author & Media Strategist
One of the premier marketers in the world discusses mentors, product marketing, and stoicism.
Carol Cain
Girlgonetravel.com
How to create a niche you can grow with, support your family on a freelancer's salary, and diversity in travel writing.
Jayson Gainard
Mastermind Talks
Jayson talks about risk, proper networking, and how to build lasting relationships with influencers.
4 Blogger Case Studies
Get four cases studies of bloggers who exemplify the best practices exposed in the course and learn how they were able to stand out in a crowded field to become the successes they are.
The Great Affair
Candace broke into the tight-knit world of freelance travel writing, and her work now appears on the BBC and in National Geographic and the book America's Great Travel Writing. In her case study, you'll learn how she did it and how you can apply those techniques to your blog.
The Blonde Abroad
Kiersten decided she didn't want to be just another female travel blogger — and so she combined her love of travel and fashion to dominate a niche that didn't exist before. In her case study, you'll learn why this was so important and how it helped her become one of the biggest names in travel in under two years.
Wandering Earl
Earl is one of the most successful travel bloggers out there — and he's done it all without any marketing. He constantly sells out all his tours and increases his product conversion rates. In his case study, you'll learn how he grows his income 20% each year and the secrets to his success.
Hecktic Travels
Dalene and Peter Heck quit their corporate jobs and started their blog on housesitting. Recognizing the need to get ahead, they wrote their first e-book and then shifted gears to running a social media company (their first love). In their case study, you'll see how they leverage their contacts to expand beyond their blog.

The Brutal Truth Why Most Bloggers Fail
Most bloggers fail because they give up. They give into their fears and worries. They expect great riches and fame right away, and when it doesn't happen, they blame "the system", throw up their hands and give up.
When you're starting at the bottom, everything seems like a mountain, but if you focus on just putting one step forward each day, pretty soon you'll find yourself at the top.
People find reasons to fail and quit. They say "I can't" instead of "What can I do today that will make me a little better?" They say, "Well, I'm never going to run a marathon so why even run down the street?"
Those are the bloggers that don't make it. Whenever I go to conferences, I see a huge turnover. Every year, half the attendees are gone and there's a new crop out there. It used to surprise me, but now, understanding the psychology of people, it doesn't anymore.
It's easy to hesitate and get overwhelmed or unsure of yourself. I've never met a blogger who wasn't — and still isn't — worried about failure (I worry about it all the time).
Buying a course is a commitment. It's saying to yourself, "I'm really going to do this." It's a commitment to yourself that you are serious about this hobby of yours. It's no different than taking a gardening or cooking class.
The secret to my success is that first, I didn't give into my fears. I worried, I lost my mojo, I wanted to throw my computer away and never look at it again. But I didn't because, like you, I believe in travel and what I'm doing – and refused to give up on my dreams!
Moreover, I got help from other entrepreneurs and bloggers. They gave me their expertise and advice when I was just starting out. They helped me understand how blogging worked. I could have used all the free information I found online, but I wouldn't have known how to make sense of it. I wouldn't have had someone tell me, "No, do this first and then this second." Too many bloggers try to be Superman and think they can do it all. My greatest mistake when I started was thinking that. It wasn't until I learned from more experienced people that I realized I didn't know as much as I thought – and my blog took off.
Succeeding is more than just finding information online. It's about knowing how to put it together, having the right mindset, and knowing how to create a strategy.
When you sign up for this course, you'll learn how to do those things from someone who has been there. I'm going to give you personal advice and feedback. I'm going to be your mentor and this course is going to teach you is how to run a travel business that lets you become financially independent, help others, and have more time for what you love. If that sounds like something you want, then join this course and let me help you get there!