BE MORE THAN ANOTHER INFLUENCER. BE A SUCCESS.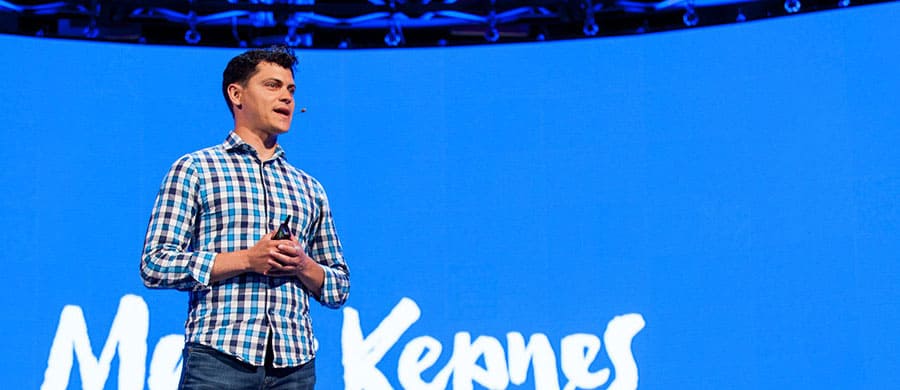 My name is Matthew Kepnes and I've been running the website Nomadic Matt since 2008. Like you, I didn't know where to begin or have any technical skills. I had no background in writing, technology, or marketing. I just knew I liked to travel – and wanted to find a way to keep doing it.
Now, ten years later, my website has become the top travel blog in the world, with over 1.3 million visitors per month, a 280,000+ person email list, seven employees, a New York Times best-selling book, a conference, and revenue in the high six figures.
I know exactly where you've been because I've been there too. There is a seemingly endless pool of travel blogs out there.
Each day, it seems hundreds of people think, "Hey, I travel, so I'm going to start a blog and try to make a living out of this."
But, while there are plenty of blogs, there are not a lot of well-run blogs — which gives you the opportunity to leap past your competition and create something big and influential that stands the test of time.
Imagine being able to share your tips with the world, setting your own schedule, traveling wherever – and whenever – you want, inspiring others to travel – and getting paid to do it.
I created this course because I believe there is plenty of room for new, quality blogs. I created this course to show YOU how I run my website, what mistakes to avoid, and how to separate yourself from the crowd.
This course gives you everything I know. It is your toolkit to success.
What Our Students Are Saying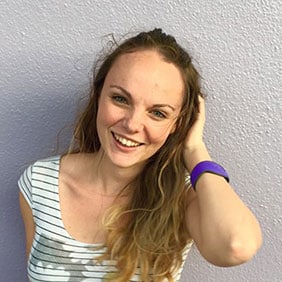 "Superstar Blogging was the perfect course to learn the fundamentals of building a functioning blog. Before taking this course, things like coding and SEO terrified me! Now, I successfully have hundreds of readers a month, after launching my site only 2 months ago! Thanks Matt!" – Stacia

"Though I've been blogging for 5+ years, I still found Matt's course extremely beneficial. It helped me to rethink my strategy and come up with a more long-term and sustainable business model. Even as an established travel blogger, this course was useful because it helped to change my mindset and taught me advanced tactics I didn't know. The information he shares is required to run a successful blog and business in today's climate." – Jeremy
"I hesitated a lot about doing this course as I'm not one to spend money a lot but this was an investment in my career and that's really important. The course is credible and the topics covered are really important and down to earth. Chris is a great technical help and the Facebook group provides a hub of people willing to help each other out. Now my site is looking amazing and ready for launch – all thanks to the knowledge this course gave me!" – Alysha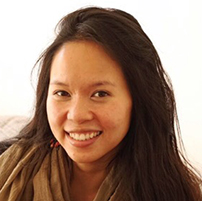 "I've tried other create-your-online business-courses (one was even 6x the price of Superstar Blogging from a well-known person) and they never worked. This course works because Matt first-hand has been through it and knows how the travel blogging business truly works. He doesn't fluff things up to market to you and is honest on how much work it takes. AND he's not lying when he says he'll actually respond to emails!" – Trang
The Brutal Truth Why Most Bloggers Fail
Most bloggers fail because they give up. They expect great riches and fame right away, and when it doesn't happen, they blame "the system", throw up their hands, and give up. People find reasons to fail and quit. They say "I can't" instead of "What can I do today that will make this website a little better than everyone else?"
The secret to your success is to not quit. I believe in travel and what I'm doing – and refused to give up on my dreams. I wasn't going to quit. I got help from other entrepreneurs and bloggers. They gave me their expertise and advice when I was just starting out.
Success is more than just finding information online. It's about knowing how to put it together, having the right mindset, and knowing how to create a strategy.
It's about not being like everyone else and quitting.
I know how hard it can be to blog on your own and feel no one can understand you or offer you help. I know all about the mental game of blogging.
When you sign up for this course, I'm going to give you personal advice and feedback throughout this course. I'm going to be your mentor. I will be there to answer questions, provide encouragement, and read your blogs. We have a whole community to help you too. You are only strong as your network – and with this course, you'll get a network and community of thousands to lift you up and keep you going.
This 10-week program will help you:
Start your blog
Master the technical skills you need
Create a lasting brand
Write content people want to read and share
Optimize your website and rank high in search engines
Crush it on social media
Get press coverage
And make money to support yourself!
You'll go behind the scenes of how I run my website with tutorials that will help you leap past the thousands of other blogs out there. Why is this course different from all the others?
Because I'm here to be your partner.
With monthly webinars, Q&As, and tech support, I'll guide you through the process, answer any questions, and be there to support you every step of the way.
I'm not here to take your money and just say, "OK, here's the information. Have fun!" I am here to be your mentor and walk you through the entire blogging process.
Think of me as your training wheels.
Through email, feedback on your posts, and our private community, I'll always be around to answer your questions and guide you towards success.
This program is built to help you avoid the rookie mistakes that cause most people to fail, take consistent action, and turn your blog into a profitable business that makes a difference. I will take you behind the curtain and show you everything I've done to get where I am today.
What's in This Course? Here's Our Syllabus!
Week 1: Setting Up & Getting Started
— How to install, set up, and optimize your website
— The story of Nomadic Matt: lessons and failures
— Decide the perfect blog name and niche
Week 2: Building a Brand
— How to create your brand and strategy
— Design a beautiful website (with examples)
Week 3: Writing & Content Creation
— How to write engaging content
— Self-edit like a professional (and grammar dos and don'ts)
— How to write viral content (and promote it properly)
Week 4: Social Media Success
— Succeed on social media and grow your community
Week 5: Networking
— How to successfully network with bloggers and get featured on larger websites as well as major media
Week 6: Mastering Search
— How to make your site SEO friendly & rank high in Google
Week 7: Newsletters
— How to set up newsletters & get sign-ups
— What content to include in your newsletter
— How to sell products in your newsletter
Week 8: Affiliate Marketing
— How to master affiliate marketing without selling out
Week 9: Creating Your Own Products
— How to create and sell digital products
Week 10: Partnering with Brands
— Work with PR and brands and tourism boards the right way
What Our Students Are Saying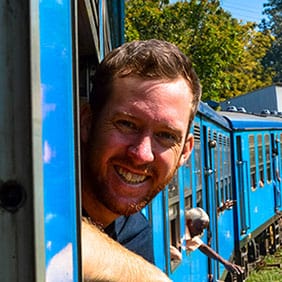 "Honestly, this course has been one of the best investments I have made. It's been an eye-opening experience that has created a new spark in my travel blogging adventure. The course has taught me about networking with other bloggers, SEO, marketing, and monetizing my blog. It's also showed me how to create a niche, and build upon that niche to reach my audience better. In short, this course has been exceptional in helping me run a better blogging business." – Steve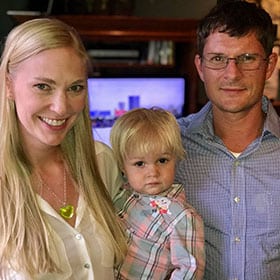 "Since starting The Business of Blogging course, our blog has transformed from just a fun way to write about our travels into a professional, thriving source for families to get advice on traveling abroad with kids. Nomadic Matt and his team break down the technical material in a way that's easy to understand. Which is good, because all that technical stuff makes my head spin! Slowly but surely, we've been implementing his lessons and have truly seen a difference! We would have never been able to do this on our own." – Amanda and Ben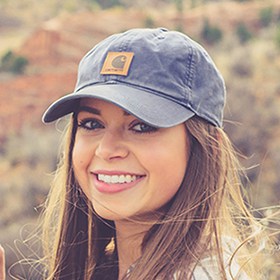 "Before Matt's program, I was determined to figure it all out on my own. I didn't want to fall "victim" to just another blogging course trying to sell me things I could find for free on Google. The frustration started reaching new levels after digging through dozens of unhelpful websites just to find myself back at square one every single time I had a question. I knew I needed actual help with my site. After week 1, I knew got my money's worth. There was so much useful information included and, by the time, I finished the course that I finally started making money from my website!" – Sydney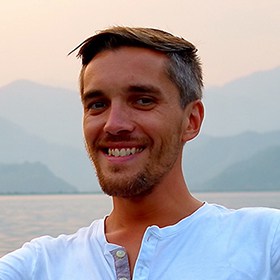 "I was tremendously skeptical about the course when I purchased it, but I figured I could always take advantage of the 30 day money-back guarantee. I thought that information is free, so why pay so much for it. But the fact is that, in addition to the information you can't easily find elsewhere, the course includes a lot more: you get access to two of Matt's employees and an amazing support group of other bloggers. For example, just a couple of weeks into the course I managed to totally crash my website and Matt's team fixed the issue and had me up and running in just a couple hours. Now, three months later, I have over 10,000 social media followers and see my traffic growing every day!" – Nate
Bonus: Get Unlimited Tech Support
The tech stuff keeps a lot of people from starting a blog so we take that worry away! With this course, you get unfettered access to my tech team (something no other blogging course offers) who will be there to walk you through any problems you have.
Can't get something to work? Not sure how to tweak your theme? Break your site? No problem!
We'll help fix any mistakes, give you tech advice, and answer any questions. You won't be on your own if something goes wrong.
Think of us as your own personal website mechanic!
10+ Hours of Expert Interviews
You will also get exclusive interviews with some of the Internet's top writers, marketers, and bloggers to help you get even further, faster. People pay thousands to attend conferences to listen to these people talk, but you get them included with your purchase!
Rand Fishkin
Moz.com
Learn the secrets to ranking higher in search and getting quality links, the future of SEO, and a lot more.
Pat Flynn
smartpassiveincome.com
Newsletter marketing, and how to monetize your blog through affiliate marketing without being a spammer.
Steve Sims
Bluefish
How he went from a bouncer in Hong Kong to the concierge of the rich and famous — and why customer service is the key to success in any business.
Corbett Barr
Fizzle.co
How to avoid beginner pitfalls, build long-lasting relationships, and grow your audience without selling out.
Steve Kamp
Nerdfitness.com
How he built a 250,000+ email list through community building, contests, events, and member empowerment.
Andrew Hickey
Social Media Consultant
How bloggers can approach companies, create long-term relationships, and get picked to work on campaigns.
Derek Halpern
Socialtriggers.com
Advanced techniques on gaining and converting traffic, attracting media attention, and how he built a 70,000-person list in 18 months.
Jodi Ettenberg
LegalNomads.com
The power of storytelling and how bloggers can improve their writing to hook readers and grow their site.
Ryan Holiday
Best-Selling Author & Media Strategist
One of the premier marketers in the world discusses mentors, product marketing, and stoicism.
Carol Cain
Girlgonetravel.com
How to create a niche you can grow with, support your family on a freelancer's salary, and diversity in travel writing.
Jayson Gaignard
Mastermind Talks
Jayson talks about risk, proper networking, and how to build lasting relationships with influencers.
perks of membership
Personalized Feedback
Private Facebook Group
Monthly Q&A Webinars
Downloadable Cheatsheets
Expert Interviews
Special Discounts
Lifetime Updates
3 Excuses That Hold People Back
Have you ever said any of the following:
"I don't have enough time."
There's never going to be a moment when you have enough time. If you wait for the perfect moment to start your blog, you'll be waiting forever. And always be wondering "what if…"
Our lives seem to become busier each day. "There's never enough time!" we scream. When you sign up for this course, one of the first things we teach you is time management. I show you the techniques I've learned over the years to balance my schedule and life so I can stop saying "there's not enough time."
"I don't have a lot of money, and this course costs a lot."
For a new blogger, spending a couple hundred dollars on a course is not the easiest thing in the world. I remember when I started blogging and was making zero money. But what is your time worth? If you don't have a lot of time, probably a lot. Would you rather waste it, or pay to get the right information so you can save time, work smarter, and start earning quicker?
Everything has an opportunity cost, including your limited time. You could spend weeks and months learning this on your own, breaking your website, and beating your head against the wall, wondering why no one is reading and why you aren't making more. Or you can take a deep breath, purchase this course, avoid all of that, and let me help you make 10x more money than this course costs.
"There's free information online."
If all someone needed was the information, wouldn't everyone be a wild success? Why would we need doctors when we have WebMD? Mechanics when we have YouTube? Universities when we have podcasts? I could read a book on gardening, but that doesn't mean I'd be a world-class gardener.
No, you need more than information. You need someone who can make sense of that information. Someone who can guide you, answer your questions, give advice, help you problem-solve and distill all this information, and speed up your success.
I spend hours each day reading, digesting, collecting, and testing the best material — and discarding the worst — on earning more. It would take you thousands of hours to replicate what I've done. There's been a lot of trial and error that has gotten me where I am today. And I didn't do it myself. I had mentors. I had people help me figure out what was useful. No one rises to the top alone.
If you're a time-starved person, spending weeks or months sorting through the free information online is not the best use of your time — and it's going to cause you to make lots of mistakes. Wouldn't you rather cut to the chase so you don't waste your time?
Get Started Today
There are a lot blogging programs out there, but none give you the range of information and access to experts this course does. No matter how long it takes you, we'll always be there to help you. Enroll now for lifetime access, updates, support, and a no-risk guarantee! See you in class!
most flexible
Three Payment of
$99
or
best value
One Payment of
$249
LIFETIME ACCESS
30-Day Guarantee
SECURE CHECKOUT
You can trust us!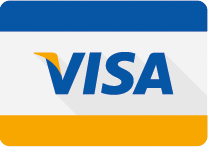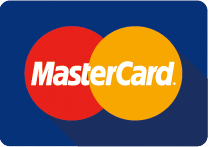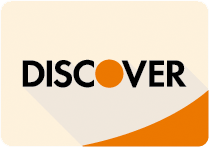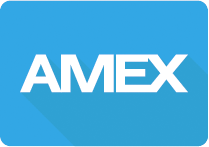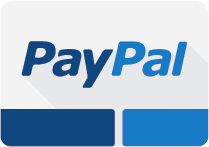 Money-Back Guarantee
I'm fully committed to helping you improve your blog and become a success. You can test-drive the course for 30 days, read the material, listen to the webinars and interviews, and check out the case studies. If you still don't feel the course is right for you or will improve your blog, I'll happily refund 100% of your money.
Meet Your Instructors
Matt Kepnes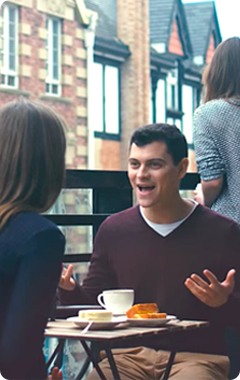 Matt runs the award-winning travel website Nomadic Matt. His blog is an industry leader and one of the largest on the Internet. His website reaches over one million visitors each month, earns him a six-figure income, and got him a book deal with Penguin. His blogging advice has been featured in Problogger, National Geographic, The Independent, AOL Travel, the Huffington Post, and the book Blogging for Dummies.
Chris Richardson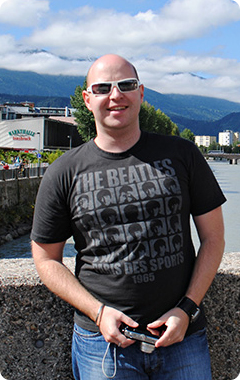 Chris is a WordPress wizard whose only job is to help you build your website and walk you through the technical side of blogging. Chris will help you understand what's under the hood for the duration of the course. He is the founder of RTW Labs, tech manager for Nomadic Matt, and a ninja when it comes to fixing problems and walking people through the technical side of blogging.
What Our Students Are Saying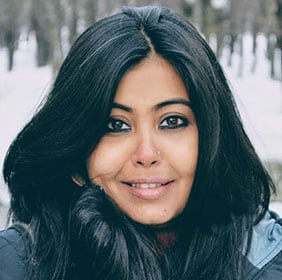 "I had a dream, and Superstar Blogging has made it a reality. With constant guidance to navigate through the maze of WordPress, tons of great resources on good travel writing and access to a brilliant community of fellow bloggers, this course gave me much needed jump start. Matt and Chris have always been around to answer all questions and provide genuine feedback. This course has taught me how to network like a pro and demystified the puzzle called SEO. Anybody serious about travel writing should definitely get enrolled in Superstar Blogging." – Ipshita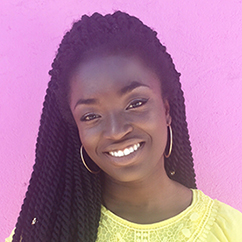 "When I signed up for this course, I had no experience with WordPress, web design, writing, email, or social media marketing. I felt so overwhelmed and discouraged. How could I compete in the sea of travel blogs? But, on my launch date, I received almost 400 website visits, far more than I expected. In addition, it will walk you through the technical side of creating a blog, providing information you won't find anywhere online. If you're serious about creating a profitable travel blog, then The Business of Travel Blogging is a must." – Sumoto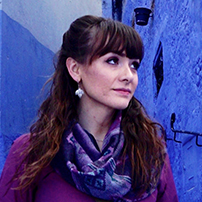 "I purchased the SSB because I realized I had no idea what I was doing and needed guidance. Since then, I have used the advice on Superstar Blogging to reach a larger audience. I have been featured on local news outlets and will be in two podcasts in the upcoming months due to the advice I learned here. I also earned my first money using affiliate marketing this month and have been contacted by two websites asking if they can feature my blog. I didn't really have a direction at first and now I'm starting to get traction after four months! The response has been better than I expected due to the help I got through Superstar Blogging." – Rachel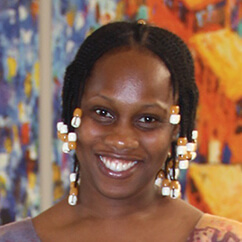 "The course helped me build up my website from scratch. I've learnt so many ways to start monetizing my blog. I love Matt's honest do's and don'ts approach to travel blogging. I'm always finding new things from this course and can't wait to implement Matt's tips further. What makes this more awesome is that I have a LIFETIME access to all the wealth of knowledge and any future updates." – Nnennaya

"Matt gave me the tools and direction to design a travel blog that was not only appealing to the eye but welcoming to new readers. He pushed me to focus on my niche and expand on the important factors of building an audience to keep people coming back. Using his advice on everything from SEO to social media, I now have a growing audience and am confident I am headed in the right direction." – Clint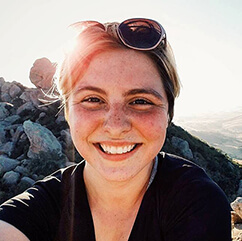 "Superstar Blogging gave the push I needed to begin full-time traveling and create a unique web platform that helps others. The process of creating your own website can be overwhelming but, with the expert help Matt and his crew provided, it was a lot less intimidating. This website helps me learn to stand out from the beginning and create a beautiful website other people can count on for quality rich articles." – Melina
Frequently Asked Questions
How is this course structured?
This course is unit based. Each week, you'll get one new unit sent to you — and you'll always be able to access previous units and lessons. You can try out the course for 30 days.
Can I jump ahead?
Each unit is meant to be worked on and focused on individually. I can tell you after ten years of blogging that you simply can't digest all this information in a short amount of time. Between all the lessons, tasks, webinars, and interviews, you'll find the structure helpful in avoiding being overwhelmed.
I don't have a lot of time. Is this course right for me?
This course is meant to be completed at your own pace. There's no weekly time limit. Go as fast or slowly as you want. Take your time on each lesson. There is no rush. You have lifetime access to all the material and any future updates.
What if I get really confused or stuck?
We're here to be your mentors. You can email us as often you as you need to and we'll help troubleshoot your problems. We want you to succeed, not be confused.
How often do I need to travel to make this work?
You don't need to travel all the time. If you aren't exploring the world, explore your backyard. You can blog about your local area. As long as you have some travel experience, a passion, and take at least one trip a year, I can show you how to make it work.
How often is this course updated?
This course is updated twice a year to make sure all our information is up to date and cutting edge. Everytime I try and perfect a new technique, it goes in this course. Our last update was April 2018.
I already have some blogging experience. Is this course for me?
Even those with experience will benefit from the advanced SEO tips, monetization strategies, and expert interviews. Experienced bloggers will get a lot out of the expert interviews, detailed newsletter strategies, and marketing tips. You'll definitely be able to expand your audience and grow your income. This course will teach you the advanced SEO, marketing, email segmentation, and analytics no other travel blogging course has in one place (or most blogging courses don't). If you're looking to build sustainable business with your blog, you're in the right place.
How do I know the experts are good?
The interviewees are leading blogging experts who together earn over $10 million per year. They are people I learn from and want you to learn from too. You can Google them if you don't believe me.
I'm not very technical. Will I understand the material?
That's OK. We don't expect you to be. This is a learning process, and we will teach you all the technical skills you need to know. Our tech guru Chris will be there to help solve any problem and explain things to you! You break it, we fix it!
How long is each expert interviews?
Each interview is between 45 minutes and one hour.
Is my payment secure?
We collect payments via the 256-bit encryption payment provider Stripe. Our website and your payment are secure, so no one takes your data! We know how important this is!
If I don't like the course, can I get a refund?
Yes. I'm fully committed to helping you improve your blog and become a success. You can test-drive the course for 30 days, read the material, listen to the webinars and interviews, and check out the case studies. If you do the work and don't feel the course is good or will improve your blog, I'll happily refund 100% of your money.