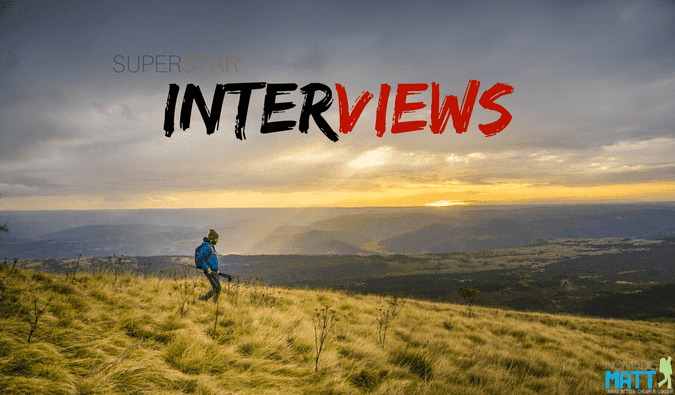 Each month we feature an interview with a member of the Superstar Blogging community. These interviews highlight the ups and downs faced on the road to success, illuminating helpful tips and tricks along the way. If you want to get inspired to succeed, then consider these interviews must-read material! This week we are featuring Whitney from GoFam Travel!
Tell us about yourself!
I grew up in Santa Cruz, an incredible beach town in Northern California. After graduating from college, I lived in San Francisco and had a successful career in the travel industry. I worked at one of the largest travel agencies in the world, at a downtown five-star hotel (as a sales manager, working with Fortune 100 companies,) then at a worldwide tour company. My husband, Chris, is a dentist and we later opened a practice in Petaluma.
We have three teenage boys, so that keeps us busy! Travel, travel planning, and learning about world cultures are my favorite hobbies. I am a certified Nutrition Educator, and a foodie, so cooking and eating great food are also favorites. I work out regularly and enjoy the outdoors, especially hiking and biking.
How did you get started traveling?
I started traveling around North America with my family at an early age and used to count down the days until our next trip. My parents owned a condo on Kauai, so we would take a long vacation there every year. I learned an appreciation for world cultures- we ate local food, did local activities, listened to local music. We developed friendships with locals as well as other travelers from around the world. These relationships lead to countless fun adventures over the years.
During my career in the travel industry, I traveled anywhere I could, as often as I could. I was constantly educating myself in all things related to travel. I would help everyone out with their jobs so I could learn from them.
Later, as a business owner (without travel benefits!) I learned about using credit card points wisely, how to find great travel deals, and the importance of closing out the schedule several weeks a year, in order to make time for our favorite hobby!
What have been some of your favorite destinations so far?
Italy is one of my favorite destinations. I love everything about this country: the people, the culture, the incredible food, the beautiful seafront towns, wine regions,  the mountains, and the big cities. Greece is another favorite. Unbelievable historic sites, beauty, culture, and food. Costa Rica and Panama were fun and adventurous destinations. Thailand and Cambodia were highlights from Southeast Asia (so far!). We have had great experiences all over Europe, Central America, Southeast Asia, and North Africa.
What places/activities are still on your bucket list?
My bucket list is very long!  There are countless more experiences I look forward to having-  Bali, Japan, Brazil, Argentina, Peru, Australia, New Zealand, Iceland…I also want to keep traveling to Italy and other parts of Europe and visit the places where the residents of the country vacation. I like to see the main tourist sites, then get to the small towns and be with the local people!  My favorite trips combine staying in a big city, a green area (countryside, mountains, rainforest…) and the beach.
What are your travel plans for 2019?
For travel in 2019, we are kicking off the New Year with a vacation back in Kauai.  I'm looking forward to some fun family adventures, relaxation, and seeing some of our old friends! We will continue to travel within California on some weekends (we can't stay home too long!) For Spring break, we are thinking about seeing some of the South (in the US).
During the summer, we travel for 3-4 weeks and have narrowed it down to two continents: Asia or South America!  We usually go to at least two countries on an international trip. Trying to decide where to go can be like taking a kid to Disneyland and telling them to choose two rides only! We have the points to go, but it's a challenge to pare it down.
What challenges do you face as a traveling parent?
My biggest challenge as a traveling parent is coming home from an international trip with the most important people in my life, knowing that it will be a while before we get to go on another adventure!
What tips do you have for other traveling families?
I have a lot of tips for traveling families!  Here are a few:
1. Do all of your travel planning in advance.  This enables you to relax and enjoy the trip rather than being on your phone trying to figure out what to do and where to eat. It's nice to use the electronics as little as possible.
2. Have your kids download some audiobooks for your trip (so they aren't missing the trip by staring down at their screens!) You can always change your plan if something better comes along last minute.
3. Always have food options planned out (and keep snacks with you). Hungry kids aren't great travelers. You don't want to get stuck at a mediocre tourist trap restaurant when you could have had one of your best family meals with the locals for a much lower price.
4. Plan some downtime. Don't just hop from one big city to the next. Go to the beach, a lake, go hiking or biking or other fun adventures. Some of our best travel times have been in small towns with few tourists (and none from our own country.)
Has your family had any misadventures on your travels? What lesson did they teach you?
We had a little driving misadventure in Portugal this year. I had just written a post on Driving in Europe with a story about picking up our SUV (an "upgrade") from Termini in Rome and driving back to our apartment by the Parthenon to pick up our boys.
We also knew that Sintra is not an easy town to drive in.  Since Chris has driven all over Europe I didn't worry about this. I didn't get good directions and felt confident in using my offline map. We missed our turn to our bed & breakfast so I looked at my map and chose a different street to turn on. The road had a stone wall on both sides and it became more and more narrow, to the point that there was no chance of backing up — and there was no place to turn around.  There were about 1-2 inches on either side of the car.  It was crazy and stressful but we somehow got through it without a scratch! It has become one of our funniest travel misadventures!
Tell us about your blog!
I created GoFam Travel to encourage families to Go! Start traveling with kids of any age and keep going! I have helped many friends and family members plan their trips over the years and they encouraged me to start a business as a travel planner. I considered this but what I really wanted to do was to teach people how to plan their own travel so they can have the best-customized experience. I found myself answering the same questions, How to find cheap flights? What are the best places to go in Italy? I thought it would be helpful if I put it all in one place that made it accessible to everyone. I am sharing all of my best planning advice along with travel tips gained from experience and providing detailed trip plans that I have created for our travels (and friends' trips.) A blog seemed to be the best platform for this.
I write every post with a focus on quality with valuable information as if I'm writing it for friends and family. It is so beneficial for families to travel together for quality time away from the stresses and distractions at home. It's good for everyone to see and experience how other people live in the world. I hope to reach parents with teenage kids as the time together is so precious and it's a great way to educate them on things outside of their "world" at home. Family travel should continue with adult children. It's my goal to help everyone get out there and see the world with their kids of all ages.
 What has been your biggest success so far?
It feels like a big success just to have a website up AND a significant amount of readers!  When I started out a year ago, I didn't know anything about tech, social media. Ground zero was challenging. Thankfully, I found Superstar Blogging and followed each step (thank you, Matt and Chris!). I kept moving forward by educating myself from various resources (including the Writing Course) and making my travel blog a priority. I put in a lot of hours and it's fun to see how much I have learned and how far I have come in a year!
 What is 1 thing you wish you knew before you started blogging?
I knew this was going to be a practice in patience, but I didn't realize just how much patience I would need to have!  In order to do quality work, it takes time.  Everything in this process takes a lot of time and I am the type that wants to get everything done "now." I am learning to be more patient than ever and to feel accomplished by being productive with the little things each day.
What are your blogging goals for 2019?
I have a list of 150 posts that I want to write and about 30 to complete in my drafts. My goal is to post all of these so I can get the information out there for people to use. I hope to attend my first travel blogging conference, Travel Con, in Boston in June. It would be fun to connect with other bloggers and travel industry professionals. I also want to continue to build my business and work my way towards being on the Top 50 Travel Bloggers list (I realize it will take longer than a year to actually be on this list!)
What's the most important lesson you've learned from blogging?
One of the most important lessons I have learned from blogging is that education is ongoing and endless. There are so many great resources out there to learn from, and learning and implementing it can be overwhelming. Planning a realistic amount of time into my schedule for this is important because you can never have too much information!
Where can we find you online and on social media?
You can find our blog at gofamtravel.com. We're also on Pinterest, Instagram, Facebook, and Twitter.