Learn to create world class-travel videos
People love video.
We're visual creatures and video gives us a special connection to what and who we are watching. It's engaging and exciting. Video makes everything seem more real and alive.
Nowhere is this more apparent than travel. People love to see and experience places, know what they look like, hear the sounds, and watch people interact.
It's why the Travel Channel has been so successful – and it is why online travel videos so some of the most popular on YouTube.
If you've been thinking about getting into the travel video world, now the perfect time to kickstart your career making travel videos.
Video is the wave of the future in the travel industry – and there has been a big shift into video via YouTube, Instagram, and now TikTok!
Video has never been more important.
Two of the biggest travel YouTubers in the world, Nadine Sykora (from Hey Nadine) and Kristen Sarah (from Hopscotch the Globe), teach this in-depth course on how to make videos and succeed in vlogging.
Nadine and Kristen have both been making videos for over 10 years and have a combined 700,000 subscribers and 83,000,000 views (and growing). They have worked with some of the biggest brands, tourism boards, and production companies. They are two of the most successful pure travel "vloggers" on YouTube and regularly speak at industry events on the subject.
What Our Students Are Saying
"The Superstar Blogging Video course has been incredibly helpful to my husband and I as we start our own travel vlog. Kristen and Nadine covered a plethora of topics, included video examples, homework, expert interviews, and more. It's a lot of information to digest and implement so I know it took a lot of time to put together. I can't wait to launch our vlog and put all of the helpful tips into action!" – Khyati
This Course Is Your Roadmap to Success

Nadine and Kristen are at the top of their field — but they didn't start out that way.
They were just like you: with a desire for travel, a passion for video, and a dream.
Like you, they didn't know where to start, were unsure of their skills, nervous about being on camera, and made mistakes in the beginning.
In fact, Kristen used to be so afraid of filming, she couldn't do it in front of people for fear of embarrassing herself. (And yet now she's one of the biggest travel YouTubers out there!)
This course will give you the information Nadine and Kristen have learned through trial and error so that you don't make the rookie mistakes most other vloggers make.
Go behind the scenes at how they make, edit, and monetize their channel. Follow them as they take you behind the scenes and take you step by step through how they film a video. Watch them edit videos as they dissect why they included certain footage (and why some ended up on the cutting room floor), and learn how they have masterfully connected with bigger stars, brands, and their readers as they get paid to travel the world.
Course Syllabus
Lesson 1: Filming Your Vidoes
The Art of Filmmaking and Storytelling
Cinematography
Filming Outside and On Location
Filming Action and Adventure
Filming Events, Festivals, Shows, Nightclubs & Parties
Gear Guide
Lesson 2: Behind the Camera
How to Vlog
How to Get Comfortable on Camera
How to Host Video
Conducting Interviews
Behind the Scenes: How We Film Our Videos
Lesson 3: Editing
Editing Your Videos
Voiceovers
Lesson 4: Growing your Channel and Making Money
How to Promote Your Videos
YouTube Revenue and MCNs
Networking and Collaborations
Working with Brands and DMOs — and Other Ways of Making Money
That's a Wrap
3 Excuses That Hold People Back
Have you ever said any of the following:
"I don't have enough time."
There's never going to be a moment when you have enough time. If you wait for the perfect moment to start your vlog, you'll be waiting forever. And always be wondering "what if…"
Our lives seem to become busier each day. "There's never enough time!" we scream. When you sign up for this course, one of the first things we teach you is time management. We'll show you the techniques we've learned over the years to balance our schedules and lives so you can stop saying "there's not enough time."
"I don't have a lot of money, and this course costs a lot."
For a new vlogger, spending a couple hundred dollars on a course is not the easiest thing in the world. We remember when we started vlogging and made zero money. But what is your time worth? If you don't have a lot of time, probably a lot. Would you rather waste it, or pay to get the right information so you can save time, work smarter, and start earning quicker?
Everything has an opportunity cost, including your limited time. You could spend weeks and months learning this on your own, trying to master editing, filming, and beating your head against the wall, wondering why no one is watching and why you aren't making more. Or you can take a deep breath, purchase this course, avoid all of that, and let us help you make 10x more money than this course costs.
"There's free information online."
If all someone needed was the information, wouldn't everyone be a wild success? Why would we need doctors when we have WebMD? Mechanics when we have YouTube? Universities when we have podcasts? I could read a book on gardening, but that doesn't mean I'd be a world-class gardener.
No, you need more than information. You need someone who can make sense of that information. Someone who can guide you, answer your questions, give advice, help you problem-solve and distill all this information, and speed up your success.
We spend hours each day reading, digesting, collecting, and testing the best material — and discarding the worst — on earning more. It would take you thousands of hours to replicate what I've done. There's been a lot of trial and error that has gotten us where we are today. And we didn't do it alone. We had mentors. We had people help us figure out what was useful. No one rises to the top alone.
If you're a time-starved person, spending weeks or months sorting through the free information online is not the best use of your time — and it's going to cause you to make lots of mistakes. Wouldn't you rather cut to the chase so you don't waste your time?

Over the course of 18 lessons, you'll learn all about:
The how and why of vlogging – Get a deeper perspective on vlogging with lessons from over a decade of experience and learn underlining principles so you can better serve your readers and learn what can elevate you above the noise.
Mastering the tech stuff – Nadine and Kristin deep dive into the gear you need – and don't need – so you don't waste money and time buying stuff that won't be of use or is low quality.
Creating a lasting brand that people will remember – Learn how to stand out from the crowd and leave an impression among your readers.
Create content people want to watch and share – Through detailed examples and step by step instruction, you'll learn how to create vlogs people watch from start to finish.
Crushing it on social media – Learn how to get heard above the noise and break out on social media!
Getting press coverage and become a source for writers – Learn how to become a resource for journalists and get featured in major online publications so you can grow your channel faster.
Connect with the OGs – With sample emails and our techniques, you'll learn how to reach out to existing vloggers and get them to say "yes" to collaborations!
Making enough money to support yourself – We'll show you all the high-impact ways you can monetize your vlog and create a business that will sustain you for years.
With video tutorials, screenshots, and step-by-step breakdowns, you'll be able to avoid the mistakes newbies make, find out what works, and start growing your video empire right away — instead of just fumbling around in the dark!

Course information
This program is built to help you avoid the rookie mistakes that cause most people to fail by getting you to take consistent action. You'll be able to:
Work at your own pace.
Gain exclusive access to a Facebook community that will help share and support your work.
Attend quarterly live Q&A office hours with Nadine and Kristin.
Receive lifetime updates so you always have the latest info.
Download cheat sheets so you can take our course with you anywhere.
BONUS: Get Over 4 Hours of Expert Interviews!
Learn how to edit, market, and create videos people want to watch from five other major YouTubers and video producers!
Abby Fuller
Director, Netflix
Abby has won awards for her documentary shorts and films. Previously a producer of shows on MTV, she is now a director on Netflix's Chef's Table.
Matthew Santoro
6,100,000+ subscribers
Matthew is a Canadian YouTube personality. He focuses his video on comedy. He also frequently keynotes at major video conferences around the world.
Mark Weins
3,100,000+ subscribers
Mark runs the blog and YouTube channel Migrationology. Tasting food from around the world ishis passion. He and his wife shoot videos about Asian food, culture, and activities.
Alli Speed
480,000+ subscribers
Alli is popular vlogger who focuses on travel, comedy, and daily life. She'sconsidered one of the most successful general vloggers on the web.
Mike Corey
189,000+ subscribers
Mike is a breakdancing marine biologist turned travel videographer. He is the founder of Kick the Grind and one of the biggest up-and-coming travel vloggers on the web.
Get Started Today
If you are looking to get started with video but aren't sure where to start and want some direction, this course is for you. You get lifetime access to all the materials as well as any future updates.
best value
One Payment of
$99
LIFETIME ACCESS
30-Day Guarantee
SECURE CHECKOUT
Your data is safe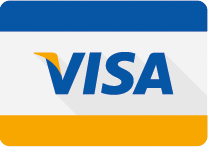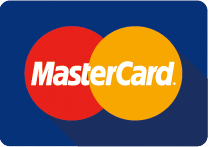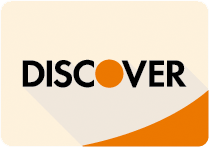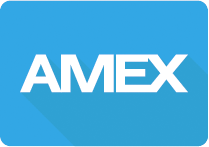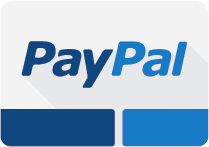 Money-Back Guarantee
We're fully committed to helping you improve your vlog and become a success. You can test-drive the course for 30 days, read the material, and listen to the webinars and interviews. If you complete the assignments and do the work but still don't feel the course is right for you or will improve your vlogging, we'll happily refund 100% of your money.
Meet Your Instructors
Nadine Sykora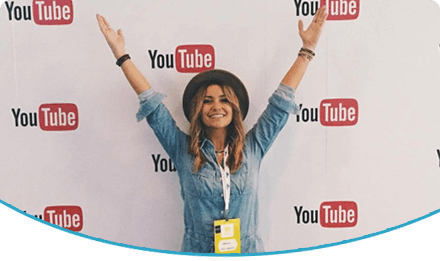 Nadine Sykora is one of the top travel videographers and travel video content creators on YouTube. Since 2008, she has made over 1,000 videos, gaining over 45 million views and over 470,000 subscribers to her YouTube channel. She has been named one of USA Today's top travel experts and one of the most influential digital media outlets by the White House.
Kristen Sarah
Kristen Sarah is one of the top travel videographers and travel video creators on YouTube. Her channel, Hopscotch the Globe, has over 42 million views and over 276,000 subscribers. She's worked both behind and in front of the camera for major Canadian and US television productions such as MTV, YTV, and Much Music. She is also an ambassador for Sony.
Frequently Asked Questions
How is this course structured?
This course is unit based, with individual lessons in each unit. Every unit is broken into thematic parts and, while the course is given out all at once, we highly suggest you start at the beginning.
I don't have a lot of time. Is this course for me?
This course is meant to be completed at your own pace. There's no weekly time limit. Go as fast or slow as you want. Take your time on each lesson. There is no rush. You have lifetime access to all the material and any future updates.
How long is each expert interviews?
Each interview is between 45 minutes and one hour.
How often is this course updated?
This course is updated twice a year to make sure all our information is up to date and cutting edge. Everytime I try and perfect a new technique, it goes in this course.
What if I get really confused or stuck? Can I get feedback?
Yes! We're here to be your mentors. We have a lively community group where we answer questions and you can always email us if you need! We get back as soon as we can – and we always get back!
How often do I need to travel to make this work?
You don't need to travel all the time. If you aren't exploring the world, explore your backyard. You can vlog about the local area. As long as you have some travel experience, a passion, and take at least one trip a year, we can show you how to make it work.
Is my payment secure?
We collect payments via the 256-bit encryption payment provider Stripe and our website is HTTPS secure. We know how important your data and information are and secure them to the highest possible web standards. (We don't want anyone taking our info either!)
If I don't like the course, can I get a refund?
We're fully committed to helping you improve your vlog and become a success. You can test-drive the course for 30 days, read the material, and listen to the webinars and interviews. If you still don't feel the course is right for you or will improve your vlog, we'll happily refund 100% of your money.