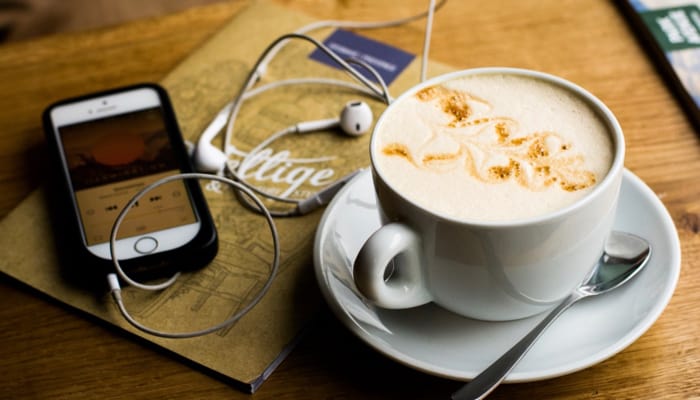 Podcasts are a great resource for learning new skills as well as staying inspired. As a blogger, there is always something new to learn and podcasts are a great platform for developing the skills you need to succeed.
As a traveler, they are also great for keeping you informed while providing new travel insights and ideas.
To help you keep leveling up your skills and expand your resources, here are 8 of the best travel and entrepreneur podcasts of 2019. These podcasts will not only keep you entertained, but they will help you develop what it takes to succeed in the travel industry.
When it comes to mastering affiliate sales, Pat Flynn is the expert. His podcast is a wealth of resources for anyone looking to make money online, and he has some amazing guests as well. This podcast is a must for anyone looking to build a business online.
Generating a monthly revenue of over $100,000 per month, it's fair to say that Pat knows his stuff. In addition to all the great free content he shares on his blog and podcast, Pat also offers a few different courses worth checking out if you're serious about diving into affiliate marketing or podcasting.
To help you dive in, here are some of his best episodes!

This is a great business and marketing podcast that focuses on empowering female entrepreneurs to learn new skills to help them reach their goals in business as well as life. From productivity hacks to photography to marketing, Jenna covers every topic the savvy entrepreneur is going to need to learn about as they grow their own business. She has amazing female guests and always provides actionable advice.
To help you get started, here's a great episode on SEO to get you started!

Chris has been blogging and podcasting since 2005, so his podcast has a ton of content. He usually focuses on specific itineraries for different destinations, so it's a great resource to find new ideas and suggestions to help you plan your own trips.
Chris has over 600 episodes in his archive now, but he has a helpful map setup so you can search via destination, making it easy to find inspiring content to suit your own travel plans.

Seth is the go-to guy when it comes to marketing and community. He always offers fresh ideas to get you thinking, covering a wide variety of entrepreneurial topics. He also has a great microblog that's always good for a new insight or helpful reminder. Plus, his podcast is also on the shorter side (usually under 30 minutes) so it's easy to listen to an episode without losing a big chunk of your day.
If you're interested in writing, be sure to check out his Q&A on self-publishing!

This podcast does a good job of balancing information about travel with content on blogging, entrepreneurship, and digital nomad life. There's tons of personal development content too, as well lots of episodes focusing on working and making money abroad. No matter what you're looking to listen too, chances are you can find an episode here to suit your needs!
If you're thinking of embracing location independence and becoming a digital nomad, you'll want to check out his podcast first!

This is the go-to podcast for personal development and life hacking. The best-selling author of The Four -Hour Workweek, Tim's podcast is all about helping you take actionable steps to learn the skills you need to improve — no matter what your goals are. He always has top-notch guests and asks pointed questions, which means there are always kernels of wisdom to be gleaned from each and every episode.
Not sure where to start? Check out his episodes on practical philosophy to get the ball rolling!

Much like Zero to Travel, this is another podcast that does a good job of balancing travel information and stories with episodes on entrepreneurship. He has some great guests and some hilarious travel stories, giving it a good balance of entertaining vs informing.
If you're looking to work and travel, check out his podcast, 7 Lessons Learned from 7 Years of Location Independence.

This is a great motivational podcast that also has tons of actionable advice for both personal development as well as business development. Gary is energetic and honest and never holds back, so it's always fun to listen to. He has a no-holds-barred kind of attitude, so it's a great podcast to listen to when you need some extra motivation.
To kicks things off, check out his episode, How to Crush it in 2019!
***
By taking some time out of your week to listen to some of these podcasts, you'll keep yourself inspired while learning concrete, actionable steps to help you level up your life.
Sure, not everyone will connect with every single example here, but you'll definitely be able to find a podcast that fits your goals and your style. Take a look around and see what you think. I'm confident you'll be able to learn some new skills and gain some helpful perspective.
Have a suggestion for a podcast that you think should be on this list? Share it below in the comments!