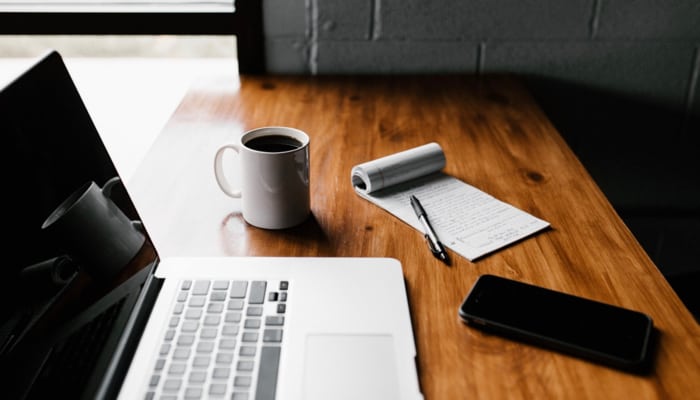 There's a lot more to being a good travel writer than meets the eye. This week, we sit down with travel writer Trisha Miller, the Editor in Chief of Travel Writers Exchange. She shares her insight and expertise to help you level up your travel writing skills while showing you how to get your foot in the door. 
Hey Trisha! Welcome to the Superstar Blog! Tell us a little bit about yourself!
Hi everyone! My name is Trisha and I was born and raised in New England, but I have lived in several states since my late teens. I was fortunate to have parents who loved to travel, so before I was in my teens I'd visited many US states and several other countries.
I still travel frequently and love spending a month or more at a destination, just exploring.  I believe that travel, particularly to other countries, provides an education that is equally as important as the education one receives in school.
For most of my adult life, I've been so busy working that I haven't had time for hobbies, but a couple of years ago I took up knitting, and find that it's a very relaxing pastime while riding on trains, planes, or automobiles. Plus, I get some cool hand-knitted thing to wear or give to friends.
Now, you're the Editor in Chief of the Travel Writer's Exchange? What's that? How did you get started there?
Travel Writer's Exchange is a community of writers and bloggers, all sharing their advice on how to earn a living as a writer or blogger. All the content is freely available and we're getting ready to re-launch the forum later this year so that users can engage more directly with each other.
I had already been a freelance writer and editor (mostly editing) for travel websites and publications, when a couple of friends who'd been laid off from (print) travel publications asked for my help in learning how to write for websites – we decided that with the shuttering of traditional outlets, there were likely others in the same boat, and TWE was born out of our desire to help others make the same transition.
When it comes to travel writing and being a travel writer, what are some of the most common misconceptions people seem to have?
That it's an endless vacation – any successful travel writer will tell you that it's truly work! You spend your days seeing, learning, and experiencing, and then your evenings writing, editing, and organizing your photos.
Or that if you start a travel blog, the income will just start flowing. As you all know, blogging takes just as much work because it's like any business — you first have to build a reputation for delivering something that others want, and then find enough people who want it.
The worst misconception that I think some people have is that if you're not slinging a backpack and staying in hostels or couchsurfing that you're not an 'authentic' traveler — and if you're not 'authentic' then you're just shilling for the travel industry.
If someone is considering a career as a travel writer, what 3 tips would you give them?
1) If you want to rise to the top, income-wise or recognition, develop good writing and editing skills. I read a ton of crappy travel writing!
2) Learn how to pitch correctly – read a publication so you know what they publish. Find their guidelines before you ever send a pitch.
3) Develop a good relationship with a handful of editors and be reliable. When an editor has an assignment cross their desk, they'll reach out first to writers they know and trust.
You've written a lot for blogs and publications. Do you have any pitching tips to share?
Never pitch without knowing exactly what types of stories an outlet likes to publish and in what voice, and only send a pitch if you think you can produce something they'll love and haven't already recently published.
Always follow their submission guidelines to the letter. Not doing so means you'll piss off an editor instead of building a relationship with them.
And lastly, if you've never worked with a particular editor or publication before, they'll want to check you out before making a decision, so give them enough information to do so and then give them time to do it. Wait at least two weeks to follow up if you haven't heard back, and only follow up twice.
If you still haven't heard back then after that you risk becoming a pest. Assume that they are either not interested or they're a flake, in either case, move on and send your pitch to another outlet.
Many of our students aren't sure if they should blog or work towards becoming a more "traditional" travel writer. How are these journeys different? What tips do you have for someone not sure which direction they should go?
I honestly don't think it should be a one-or-the-other decision. I encourage writers to do both, submit pitches and articles to traditional print/digital publications and also maintain their own travel-focused blog, although there should be no duplication of content, that isn't fair to an outlet that is paying for the content.
In fact, I view having a travel blog as essential to getting published elsewhere, and getting published elsewhere is one of the best ways to dramatically increase traffic to your own blog.
The biggest difference is that on your own blog you can write in whatever voice most appeals to you, whereas when you're writing for a publication, you often need to adapt to their voice, style, or POV. Both journeys require similar effort — learning how to write well, how to build a readership, how to use social media properly (because publications will often prioritize acceptances and assignments from writers with a strong online presence), and how to develop the self-discipline to consistently produce quality content.
After that, the only critical skills a 'traditional' writer needs to have is knowing how to pitch correctly and build relationships.
There is a lot of competition out there when it comes to both blogging and travel writing. How can new writers get ahead or get their foot in the door?
Boy is that the truth! There is a LOT of competition and much of it is from seasoned and respected long-time writers. That said, the only thing a new writer needs to get their foot in the door is the persistence to keep sticking their foot out there!
Every single day your job is to research publications, submit pitches, follow up appropriately, and write.
That's what the seasoned pros do.
Even when traveling, a professional writer knows that they are doing a job, not having a vacation. And even whey the DO take a vacation, a seasoned pro is always thinking about the story angle of it, taking photos and keeping notes. So, by emulating the pros you can soon become one!
What's the most common travel writing mistake you see new writers make?
Not proofing your copy enough. I love a casual, conversational tone as much as anyone, but when I read a story riddled with typos and grammatical errors, all I can think is "unprofessional" and not a writer I'd work with.
If an editor has to spend time fixing your copy, it's unlikely they'll accept work from you again, and that's assuming they'll even publish what you sent – it's as likely as not to get rejected.
The second most common mistake is overly-effusive descriptions that make heavy use of clichés — it just screams amateur.
Do you think it's better for new writers (whether blogging or otherwise) have something of a niche focus, or should they remain more open and flexible about what they write about?
This is a controversial topic. I know many writers and editors who think having a niche focus will pigeon-hole a writer and restrict opportunities, but my personal belief is the opposite.
There are simply far too many 'travel' websites out there; the only way to be found amidst the masses is to rise to the top of any particular keyword search, and you can't do that with general terms like "travel." By having a narrow focus, you can become an 'expert' and that can give you a leg up on the competition and can actually bring more opportunities knocking!
Any final words of wisdom for new writers not sure how to get started or where to begin?
First — and this may sound like a no-brainer but it's why many fail — you must be open-minded, curious, and willing to meet people and try new things. Sometimes this means eating stuff that you'd rather not, learning how to communicate without a common language, or just getting outside your comfort zone.
Be sure also that you really love to write — and can do it reasonably well.
If you can check those requirements off your list, then I ALWAYS advise beginners to invest in themselves by way of taking a good course, such as Superstar Blogging (which I recommend often!) it will dramatically shorten their learning curve and help them start earning an income much faster.
Most importantly, understand that it takes time. The internet is littered with abandoned travel blogs because the writer gave up after a few months, figuring that it would never pan out.
It takes time and effort to build a site, your reputation, enough readers, a significant catalog of content, reliable outlets, and relationships within the industry (both the travel industry and the publishing industry), but once you get past the tipping point then the opportunities and income make it worth your time and effort.
For more trave writing tips, be sure to check out the Travel Writer's Exchange!