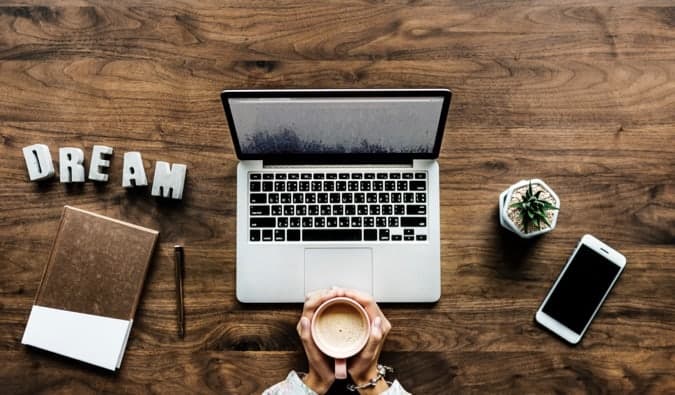 Starting a travel blog isn't easy. From technical problems to creating content to managing social media — it all takes a lot of time and effort (which many of you know first-hand!). While we have talked about apps that boost your efficiency before, today I wanted to share some helpful sites and apps every blogger should be aware of. From helping you up your photo game to streamlining your productivity, these 5 apps are a must for any travel blogger. Let's dive in!
Unless you're a Photoshop expert, Canva will likely be your go-to site for editing images. It's a great site to add text to images, with hundreds of fonts and templates to choose through. You can also add in shapes and other elements, making it a worthwhile site worth checking out. Best of all, it's free!
There are plenty of free stock image sites out there, but Pexels is probably the best. The image quality is always high and their content is well-curated. Unlike Flickr, where you can get thousands of poorly-shot images, Pexels only has the best. Plus, you don't need to attribute any images here (which isn't always the case with Flickr or other image sites). If you need stock photos for your blog but don't have the budget to pay for them (yet!), this is the site worth checking out.
We use Asana to keep track of all of our tasks and projects as a team, but it works just as well if you're a solo entrepreneur. Asana lets you create projects and set deadlines (including setting repeating deadlines for regular task reminders). This is a great app to manage all the tasks you're juggling. It will give you a better sense of your workflow and help you keep your deadlines in check. I can't recommend this enough.
If you're not an expert with Lightroom, you're going to want to check out Snapseed. It's a free mobile app that has incredibly powerful editing tools. Whether you're preparing photos for social media or your blog, Snapseed is a must when it comes to really upping your photography game. Unless you're going to invest in learning Lightroom or Photoshop, this is the next best thing.
If you find yourself answering a lot of the same emails over and over again, this desktop app is a great way to streamline your workflow. It allows you to save pre-written responses and recall them with the click of a button. No more searching through your emails to copy and paste old replies. While it isn't necessary for new bloggers, anyone who gets a ton of email questions is going to want to consider purchasing this program.
***
We all know how challenging blogging can be. By incorporating these sites and apps into your workflow, you can make your life a little easier and your blog a little better. The devil, I always say, is in the details and these apps get you one step closer to mastering those details.